Early Years at Southroyd Primary
The Early Years at Southroyd comprises a nursery and reception, providing education prior to the age of five. At Southroyd we ensure that the early years' experience is happy, active, exciting, fun and secure; and we support a child's development, care and learning needs.
What is the EYFS Framework
Every child deserves the best possible start in life to fulfil their potential. A secure and happy childhood is vitally important with a high quality early education combined with good parenting to enable a child to make the best of their abilities growing up. The EYFS Framework is designed to provide a framework which ensures the optimum learning environment for all our Under 5s. The following sections detail a little more about the provision at Southroyd Primary School.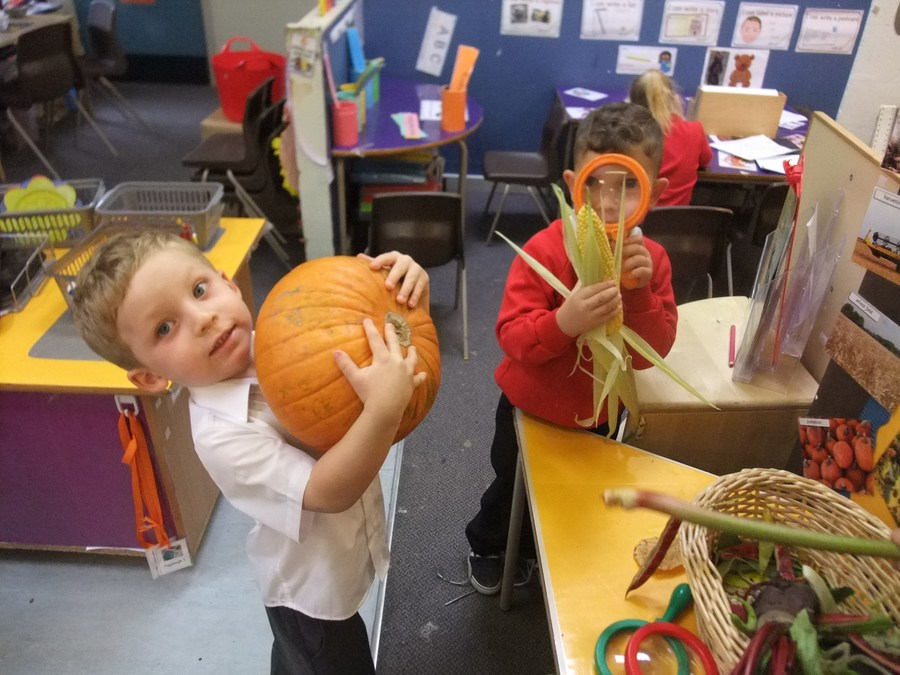 Early Years enjoy studying about Harvest for National Poetry Day.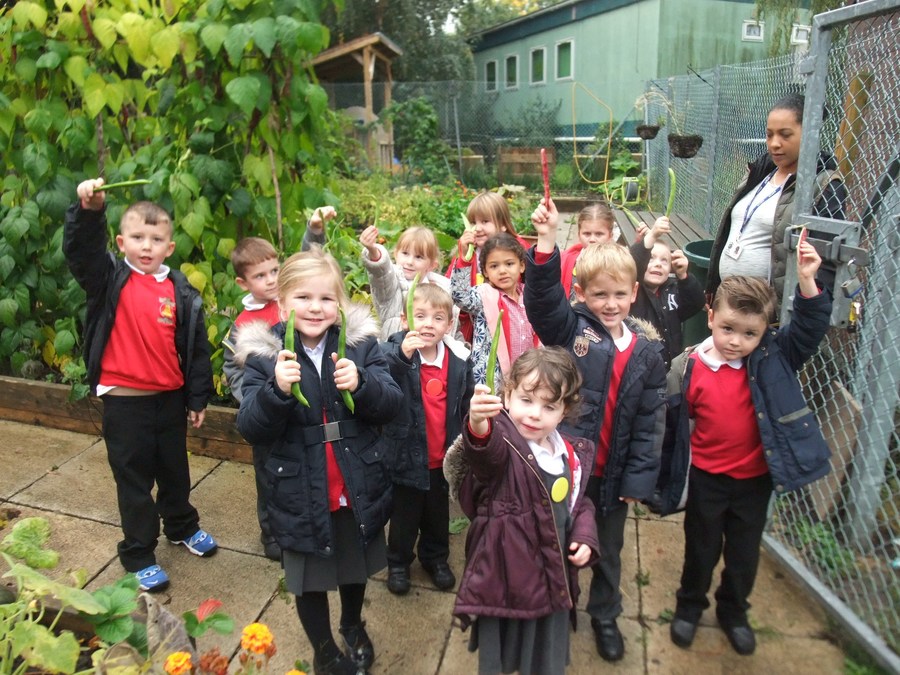 Children look at the crops in the kitchen gardens and use them as stimulus for their own poems
Reading Materials
Early Years Policies
Reception went on a trip to St. Georges Hall in Bradford to watch a performance of the popular story 'We're Going on a Bear Hunt'. After the trip and having looked at the scenes within the story in class Jessica decided to create her own story board. She worked independently at the creative table using collage materials to create each scene. She then stuck them together in the correct sequence they appear in the story. Her teacher asked if she could write a short description of each scene. Jessica applied her phonics skills to write a short description of each scene.