Safety Online
"Together for a Better Internet" (SID 19)
At Southroyd we want to encourage children to learn how to use the world wide web successfully and safely. Internet safety is vital and we work as a school to regularly update our Safe Internet Use policy and ensure that we are well aware of online safety and how to get the most out of the internet. At school we will shortly celebrate International Safer Internet Day, on February 5th 2019 and we run regular lessons on online safety.
We reviewed our "Acceptable Internet Use" for Southroyd children and also talked about our netiquette (how we should behave online) At the same time we want children to discuss how we can make the "internet better for us" and not a means of taking over too much of our lives.
After the February 2019 survey, we found that snapchat was still a popular medium for social media used in school (particularly in KS2) Parents can find guidance on ensuring that privacy settings are managed from the right of this page.
Music.ly and Tik Tok, were increasingly used by children since last year, particularly within the year groups 3 and 6, with children often using WhatsApp in Y6 when they were more likely to access their own phones. You can find guidance and safety information for all these media on the page to the right.
The school trend has shown that children are more likely to meet other users on line using gaming software, such as their Xbox, Fortnite or Roblox. We have included guidance on all on this page, so that parents can be sure about privacy settings and options.
An increasing trend was for children to access the internet via a phone - which was often not their own - we urge parents to be sure they have adequate protection and security settings on all devices and will continue to provide links on this page to support parents to do so.
We keep a regular eye on trends and available support for parents, including recent guidance documents for users of Youtube services.
Fortnite Internet Guidance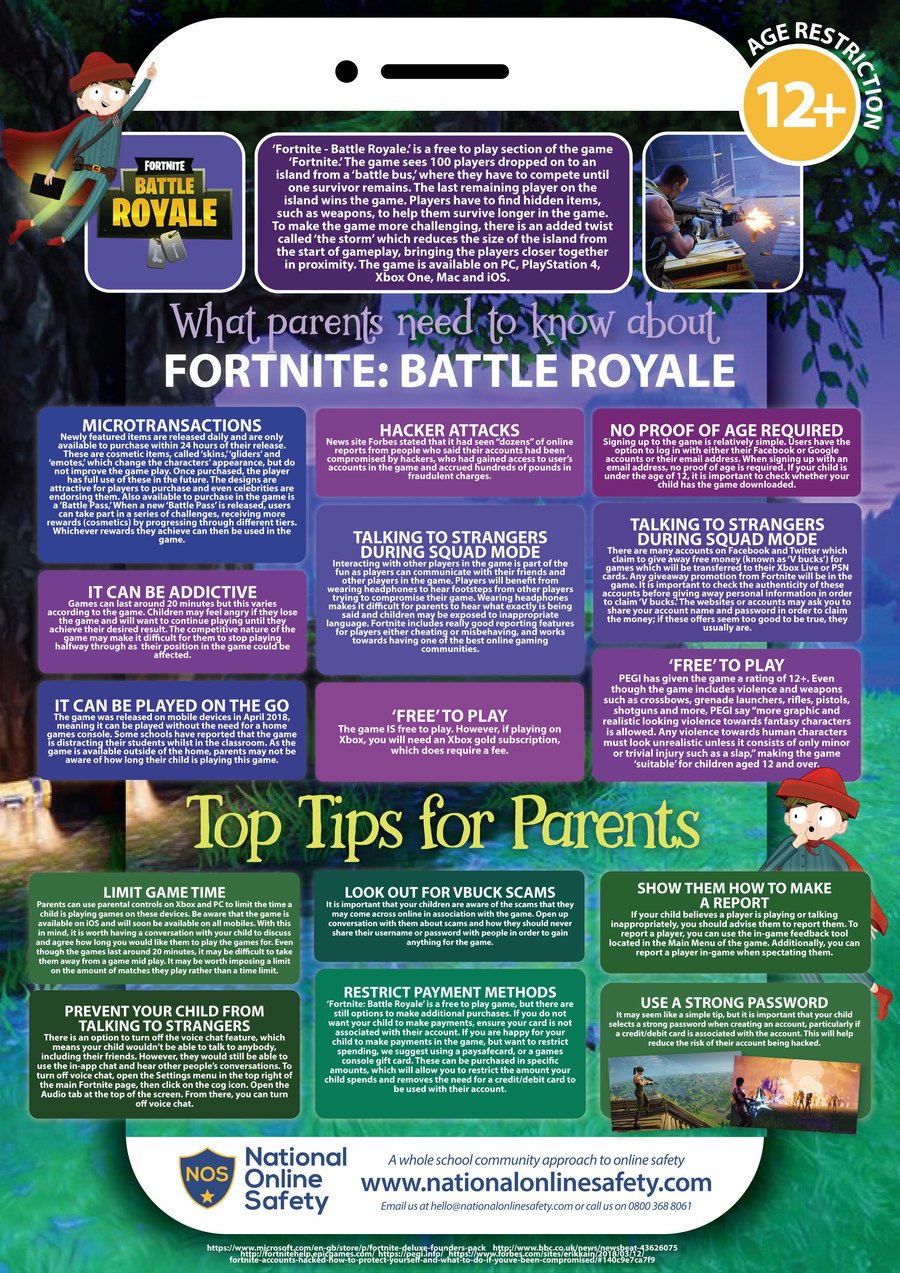 Youtube Internet Safety Guidance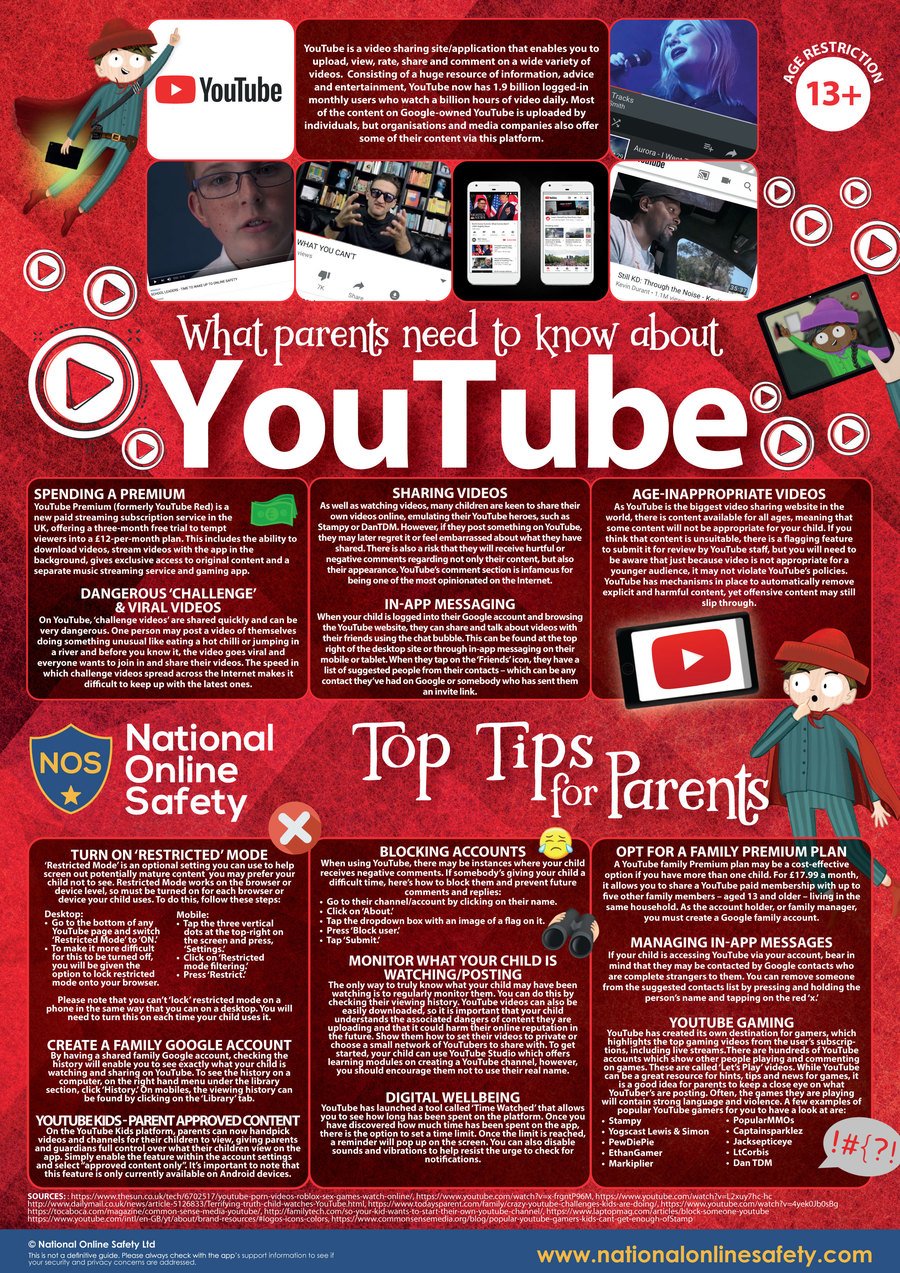 Family / Parental Control Advice for Apple Devices
Parental setup and Family membership advice for Xbox
Parents' Guide for Settings for Nintendo 3DS
Parental Guide for the Playstation
School Council helped us to make our 2018 Internet Safety Poster helping us to make one for KS2 and one for KS1.
School's Internet Use rules decided by School Council and reviewed each year.
Do you know what age children should access social media?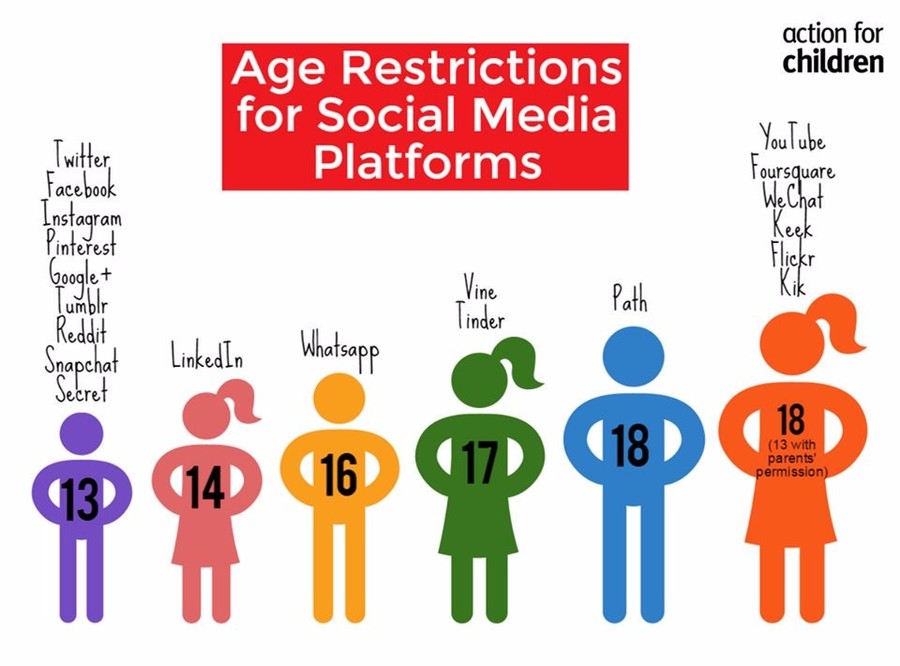 Autumn survey data showed that children in Southroyd prefer to use Snapchat and Instagram for their social media activity, with some children accessing facebook at home. Here are some useful privacy guides to help you work with your children to ensure they are safe online.
Instagram details are included in the document below.
Facebook privacy settings can be found here.
Safety Online Direct Help
Look at the link below for advice on how to report abuse:
Safety Online Resources
Safety Online Links
February 2019 guidance from the NSPCC
School and Class Council redesigned the internet safety messages display around school in February 2019.
Here are some examples of our eSafety posters made during Safer Internet Day 2018.