SOUTHROYD SPORTING SUCCESS
Our school vision for PE and Sport is:
"To provide opportunities for children to enjoy and experience daily physical activity, high quality PE lessons and school sport. We believe that physical activity and education contributes to optimum behaviour, physical fitness and emotional well-being which assists pupils in reaching their learning potential."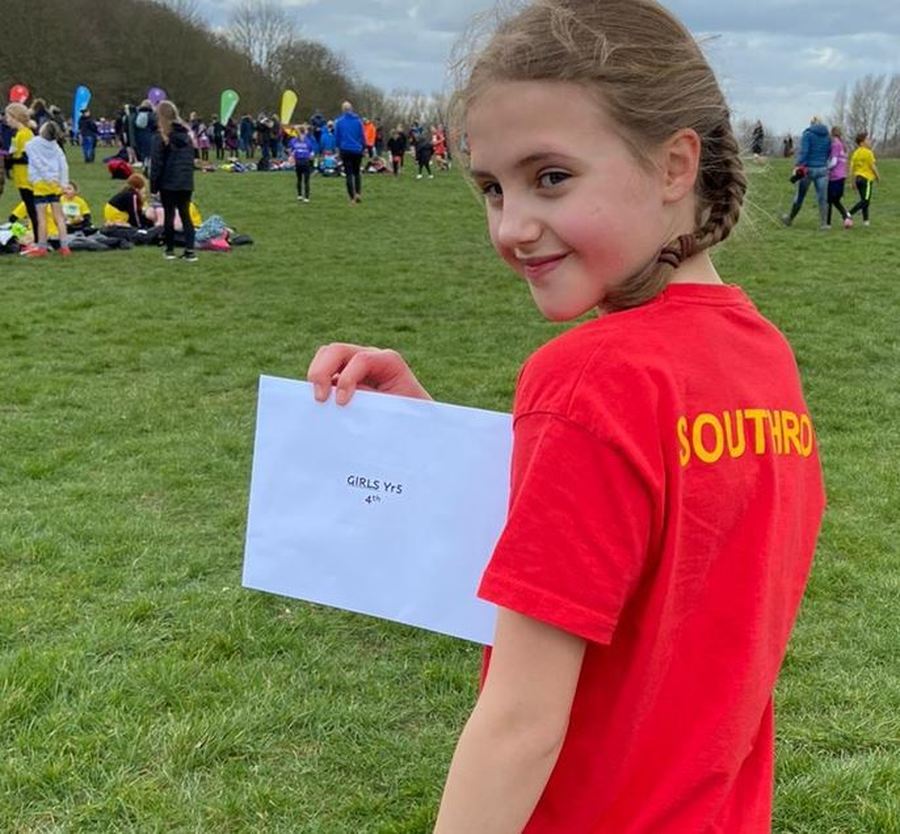 Ella goes one step further and represent West Yorkshire to come 4th and be selected to run in the Nationals at Leicester!!
The girls' cross country team won the event at the Cross Country competition in September 2021 at Stanningley. Well done to both teams for their hard work and participation.
Winners of the school skipping competition Summer 21. Winning 40 skipping ropes for school!
Sport is back after COVID and Southroyd come second in the June 2021 JCCS Olympics.
Girls win back their Schools Netball Trophy for the 5th time in a row!! March 2020
Sports Hall Athletics Winners, November 2019.
Afghanistan - winners of the lunchtime KS2 Southroyd World Cup in July 2019. Well done to the 70 boys and girls in Key Stage 2 who took part in the 4 week competition,
A huge well done to a swimming gymnast, David from Y5, who took the next steps to become a talented diver. He came 7th in National competitions in Plymouth in Summer, 2019.
Ella putting best foot forward in the 9th March West Leeds School Games.
Well done to the 10 Pin Bowlers who enjoyed the Panathlon challenge at Hollywood Bowl in October 2021.
Children celebrating a welcome return to competitive sport at JCCS in June 2021, after a long COVID break.
Children from a range of year groups get a chance to take part in the local Inclusive Sport event in December at Pudsey Leisure Centre.
Following their unbeaten success in the West, Southroyd went on to become the best team in Leeds, winning a competition at Weetwood against 11 of the best cricket schools in the city.
Lucky children from Y5 enjoyed the Junior Warrior event in June 2019, getting extremely dirty in the process of test and challenge!
In March 2019, the mixed team of Y5 and 6 children took part in the Leeds West Tag Rugby competition, sadly missing the Semi-finals on goal difference.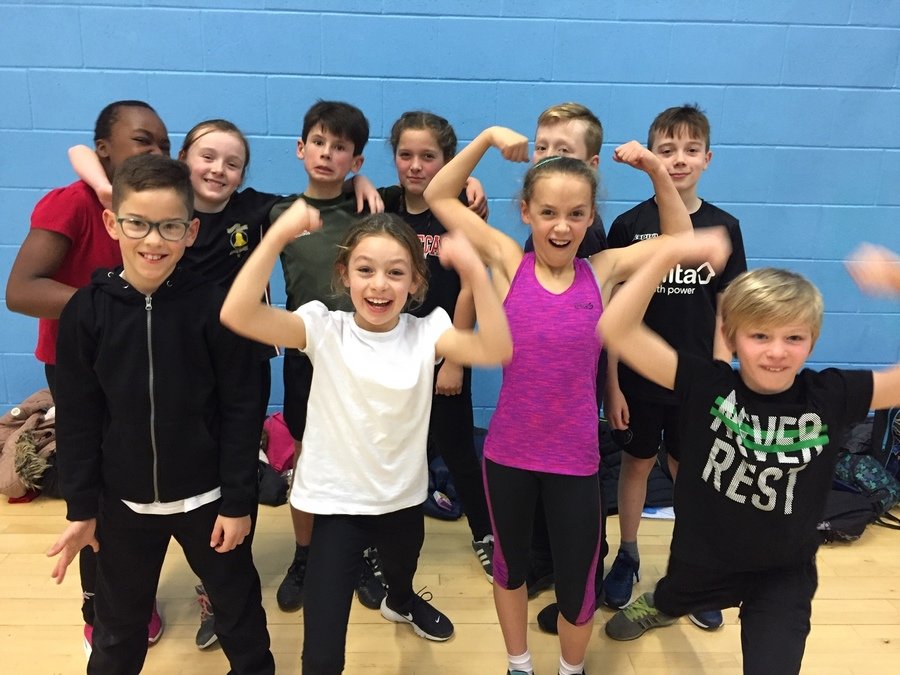 In December 2018 children competed in the schools Aquathon at Armley Leisure Centre - intended for aspiring triathletes.
April 2022 Winners of the Skipping School Summer Skipping Festival
Leeds Ice Rink offered a chance for children to experience new sports - here Y3 enjoyed skating in December 21.
Incredible! Semi-finalists in the whole of Yorkshire U11 cricket out of 500+ teams which took part from the early rounds! (July 10th, 2019)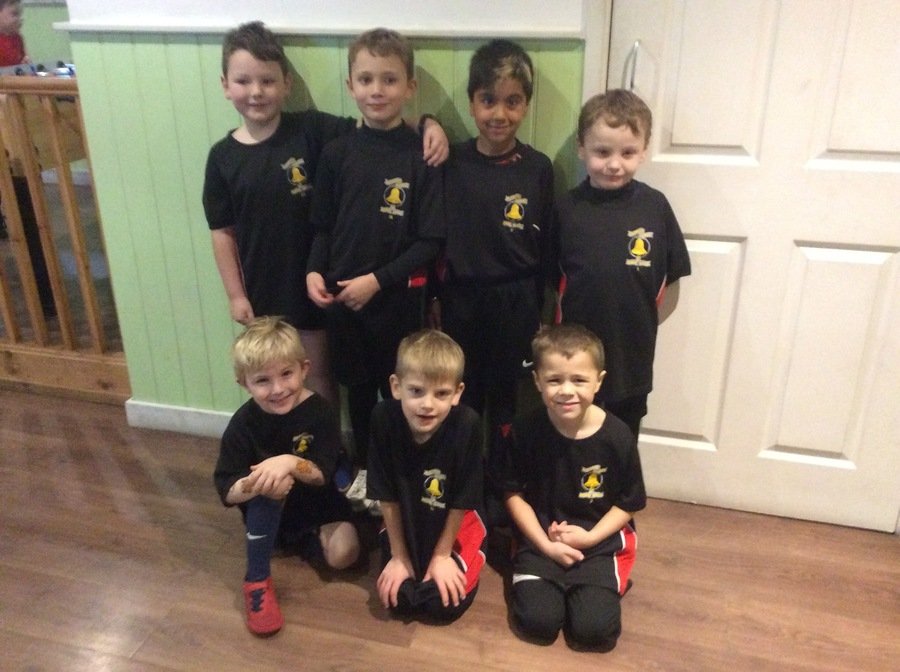 The KS1 Road to Thorpe Arch football team who performed brilliantly in November 2018.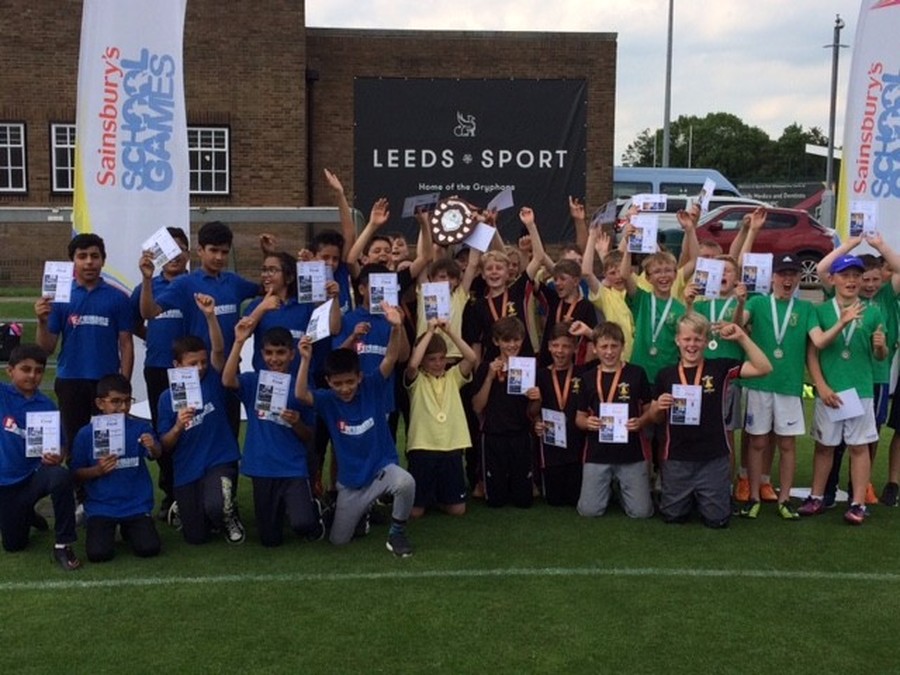 Semi-finalists in the 2017 Leeds Cricket finals having won the Pudsey round the week before.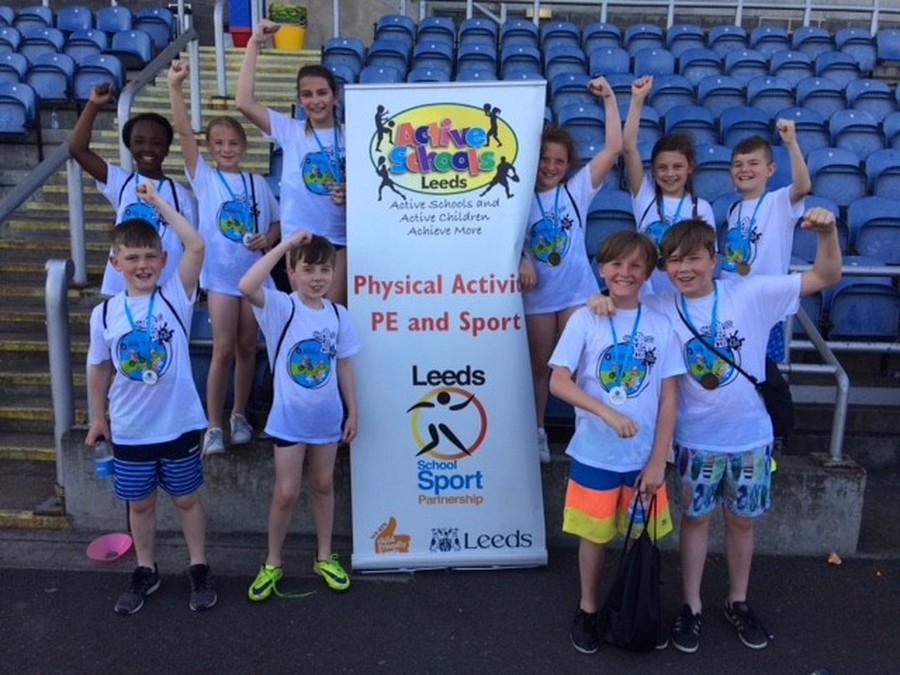 May 2017 - Brownlee Triathlon event at JCCS in Leeds.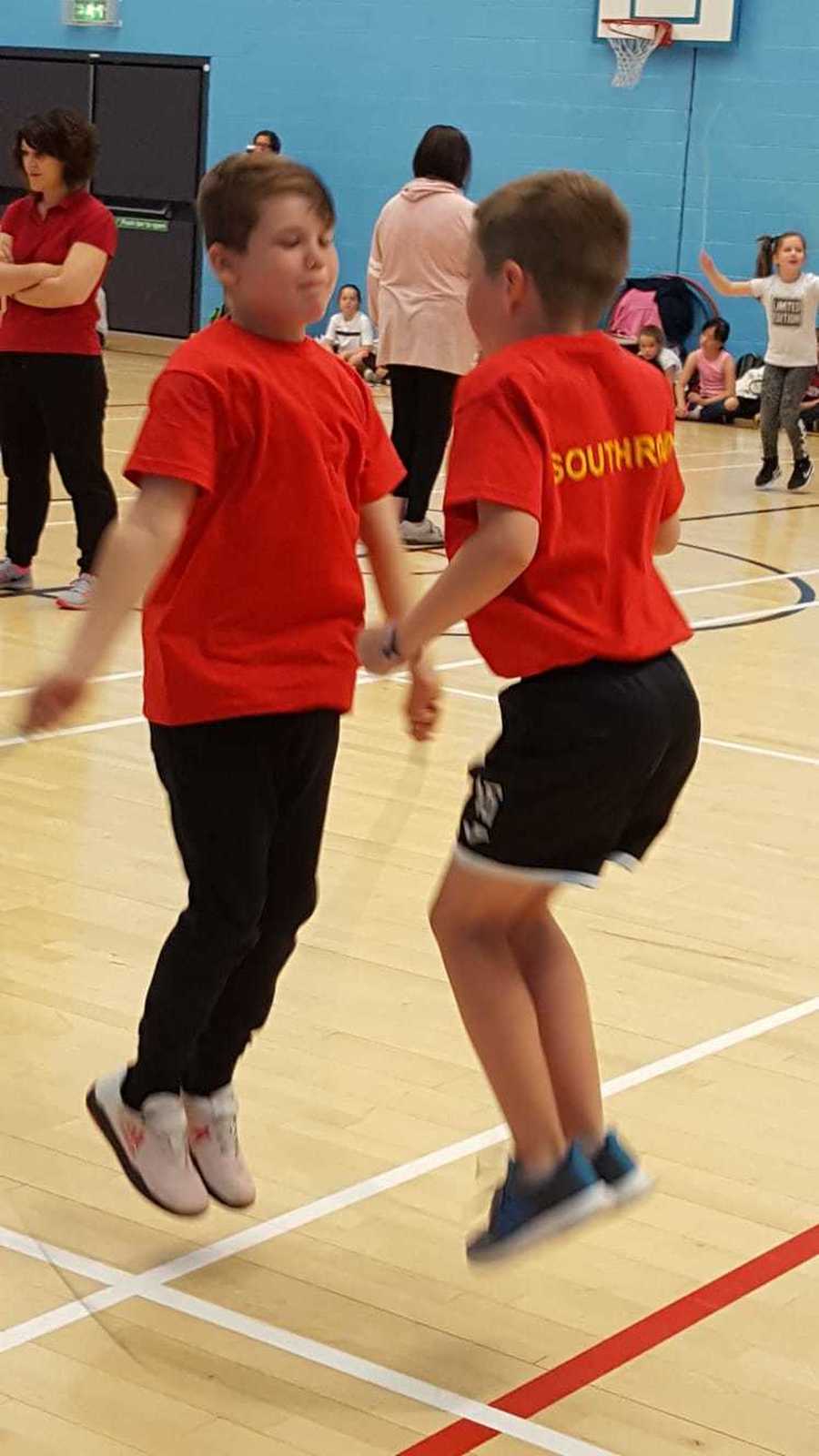 June 2018 - Southroyd are winners of the local school's skipping competition and go through the the next round.
In March 2019 the Year 6 hockey boys made it through the Pudsey schools to get to the Leeds finals at Weetwood and compete with schools from all over Leeds.
Children took part in a Tri-Golf experience at Crawshaw High School in November 2018.