The aim of the project is to develop the awareness and understanding of a range of European languages to children at Southroyd. We hope that this will provide many children with an interest and enjoyment for foreign language, as well as giving other children a platform to celebrate aspects of their own heritage.
Children in Y3 enjoy learning some Spanish for the day.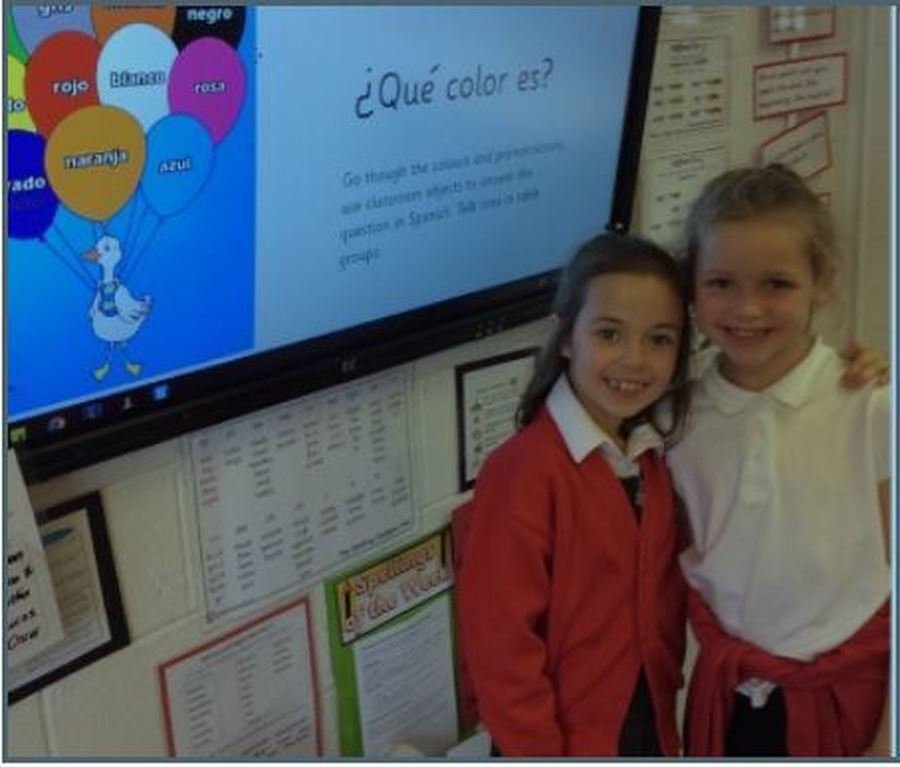 Year 6 children were excited to receive a pen pal letter from the Sacre Coeur School in Paris.
Children in Y5 were really excited to be able to share some language in Polish.
Our French penpals reply to say they enjoyed receiving our letters.
Date: 6 March 2020 at 15:30:59
Chers amis,
Nous avons reçu vos cartes, elles sont magnifiques. Nous
espérons que vous avez passé de bonnes vacances d'hiver. Avez-vous voyagé? Ou êtes-vous restés dans votre pays?
Les élèves de notre classe sont partis aux quatre coins de la France.
Dans notre prochaine lettre, nous vous parlerons de nos activités en classe et de nos horaires. Pourrez-vous faire de même et nous expliquer comment fonctionne votre école?
Les élèves de Cm2 du Sacré Coeur

Y6 children led their own language learning assembly on Polish.
School Council received the batch of letters from Paris and promptly sent back an email to find out more.
Ks2 children make a video about Southroyd School and send it to Sacre Coeur, in Paris.