SCHOOL COUNCIL JUDGED OVER 120 APPLICATION FORMS FOR THE TAKEOVER TASKS - RESULTS BELOW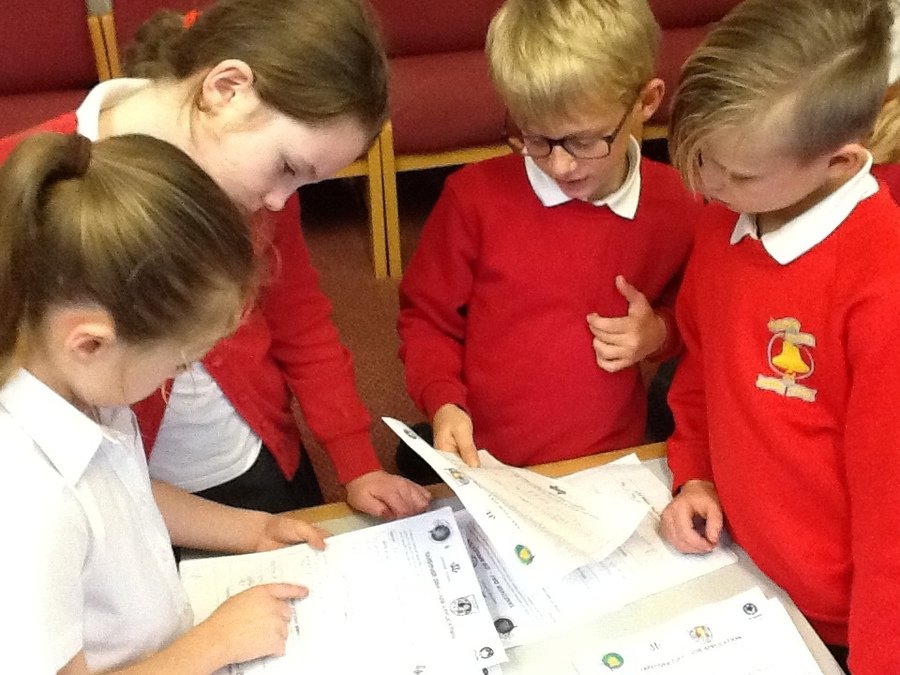 Download Useful Resources Below
Takeover Week 2019 was launched on 29th November with children taking up various opportunities during the week to take over a wide range of tasks in school.
In the week, 28 children were involved in a "Takeover" role, enabling an excellent insight into the wider running of the school and a new set of challenges for all!
Jessica from Y4 and Ryan from Y6 work with reception children to teach and support a P.E lesson in the ballyard.
Holly from Year 6 comes to Reception to enjoy a shared class story time.
Brogan from Y6 and Josh from Y3 applied to work in the office during the week of Takeover Week. Here Brogan is working through some of the attendance information for school.
Ansh from Y2 and Elyazia from Y5 applied to take the Friday parent assembly and used the microphones to present the Friday achievers and SCAMP winners during the whole school assembly and Linden enjoyed serving dinners all week!
Maisie and Lillie Mae applied to be involved in the whole school monitoring and worked with Mrs Jobson to review aspects and coverage of writing across the school.
Evie and Freya from Y5 volunteer to take over Story time in nursery. As well as reading with groups of children they followed up with making some little booklets about the story.