Download Useful Resources Below
Takeover Week 2018 was launched on 23rd November by Lily in Year 6, who applied to take over the parents' Friday assembly. Well done to her for setting the tone of Takeover Week so well, leading the audience through the weekly achievers, SCAMP winners and weekly news.
In the next few days, nearly 40 children will also be involved in a "Takeover" role, enabling our children an excellent insight into the running of the school.
Jessica-Mae applied and was selected to teach the reception children one of their weekly P.E lessons.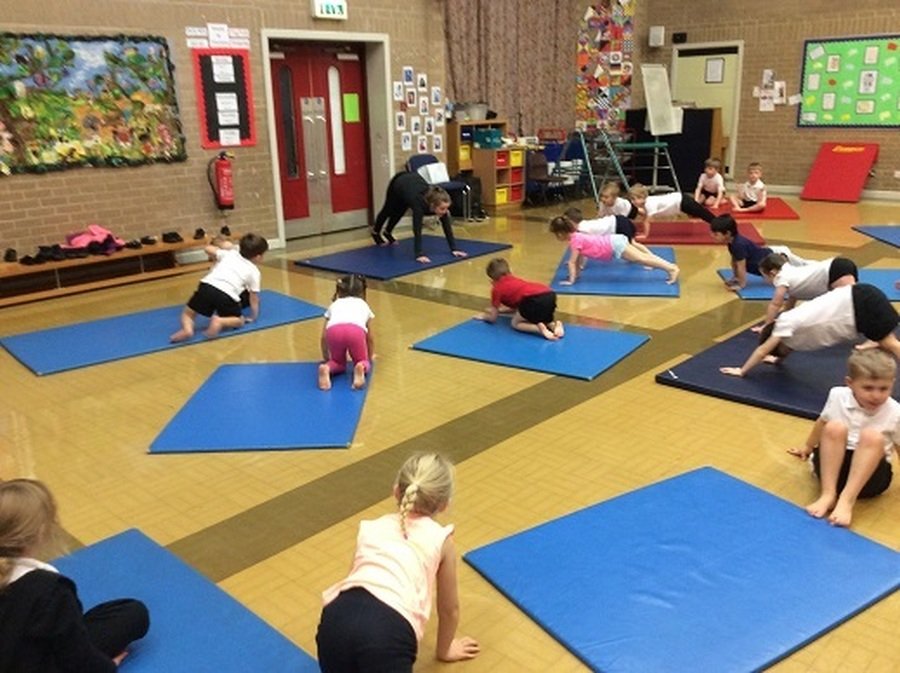 Look at this excellent feedback from our Early Years team
"I'd just like to feedback how lovely, polite and motivated all the children who have been in early years have been this week .
A special mention for Harrison , who has gone the extra mile, preparing Billy Goat Gruff masks for the children in his own time at home and also preparing a play for the children - again linked in with the Billy Goat Gruff theme that we have been running"
Sue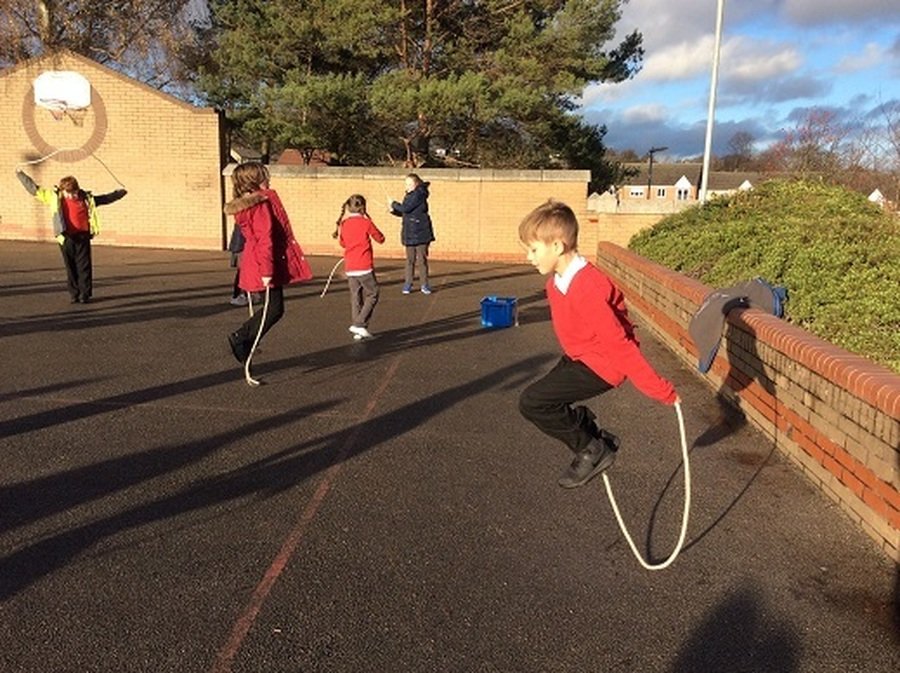 Rhys from Y4 helped Y5 learn an activity lesson, teaching them some of his skipping skills. "The hardest part was to get them to stop skipping! I had to raise my hand and shout each time!"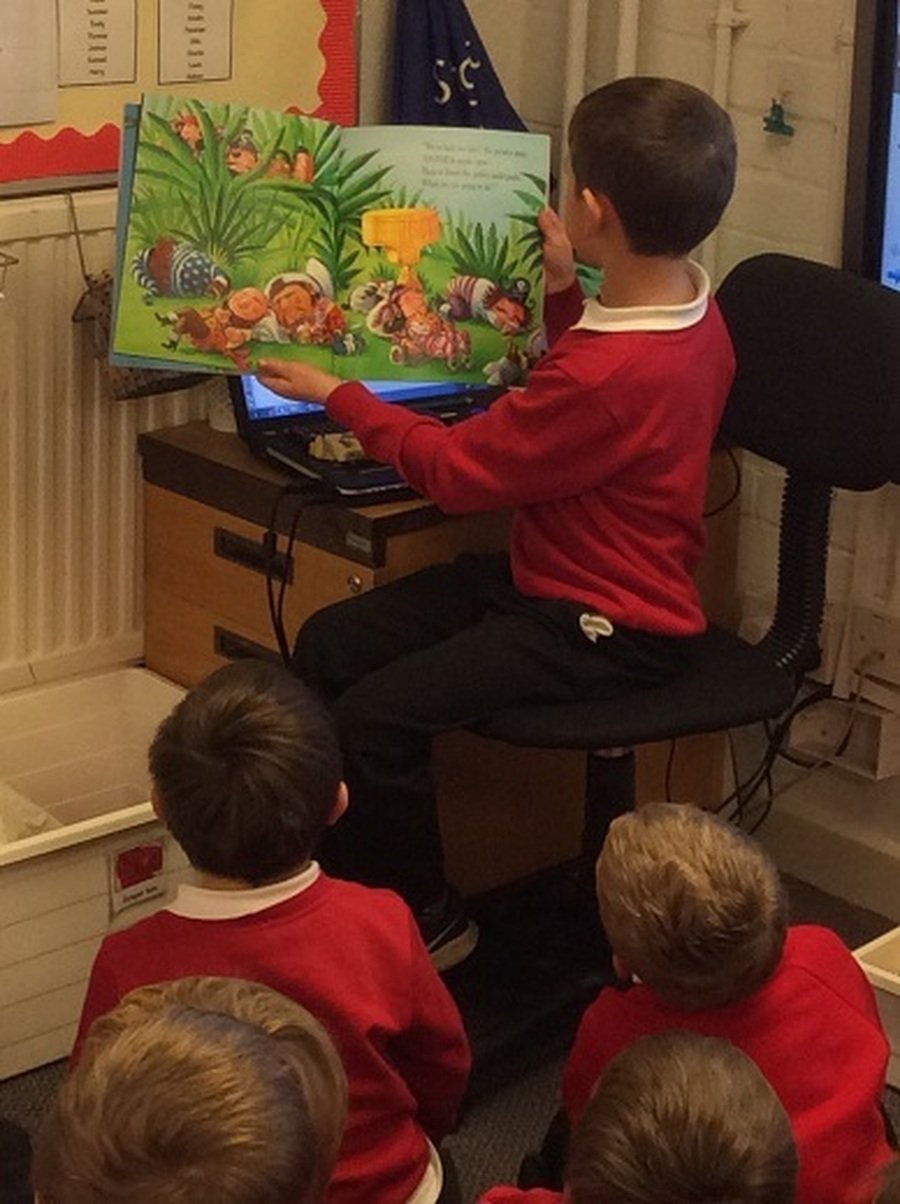 Oliver enjoyed reading one of his favourite stories to children in Reception as part of the Takeover Week.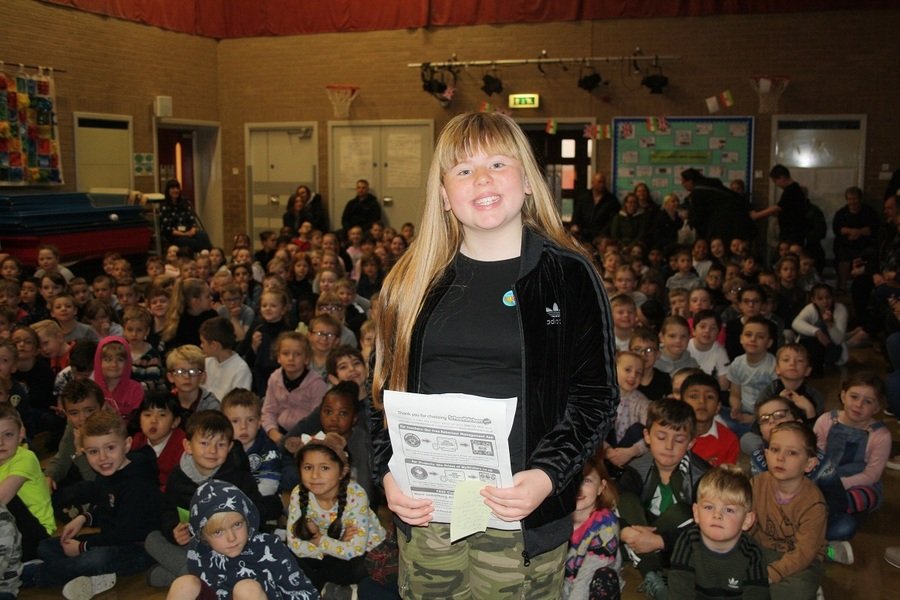 Lily takes over the whole school parents' assembly to launch Takeover Week 2018.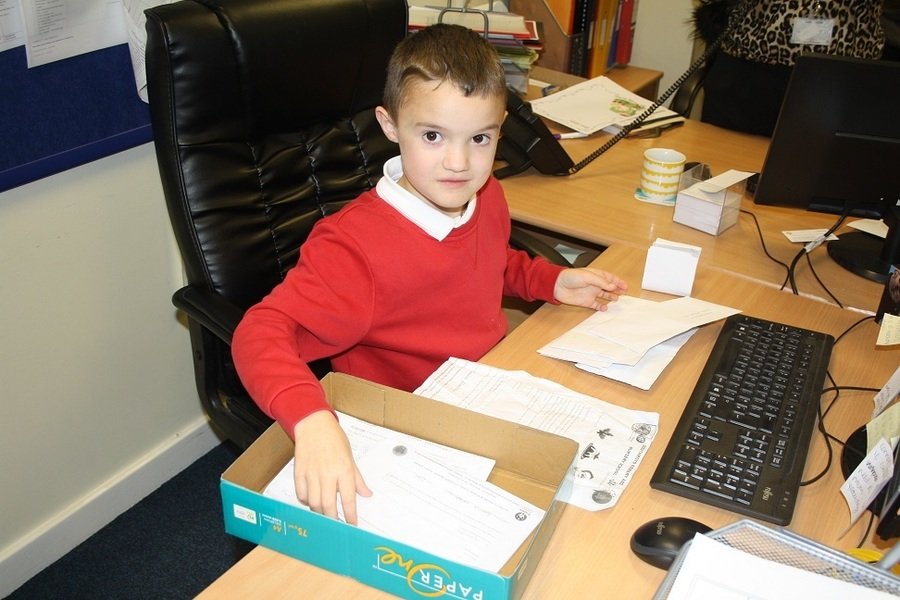 Theo works to support the school office and admin team. "We had so much to do", said Theo, realising the amount of tasks which pass through the school office each day.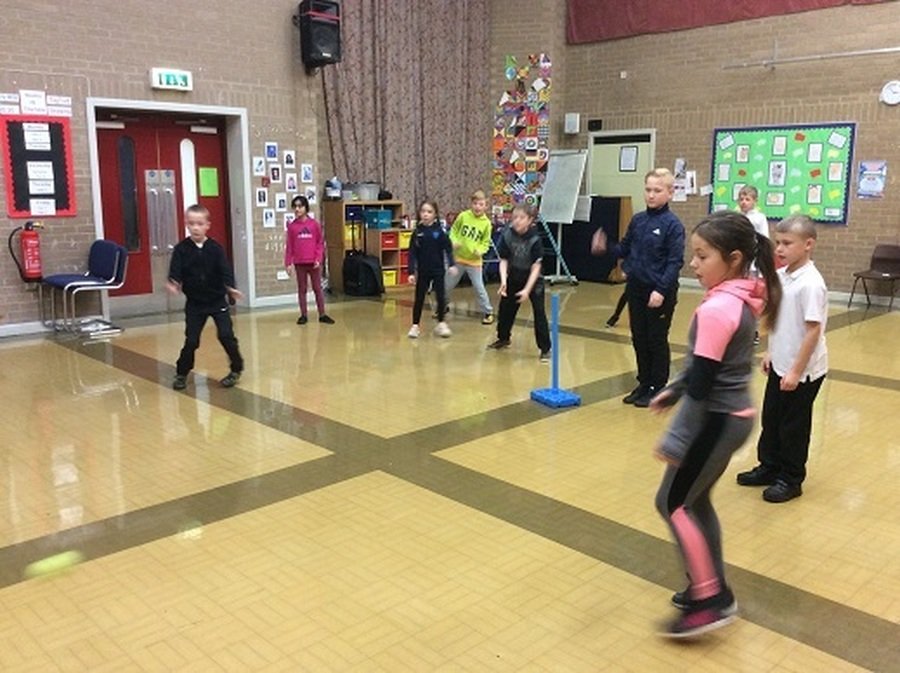 Josh from Year 6 plans and leads a PE Lesson in Year 4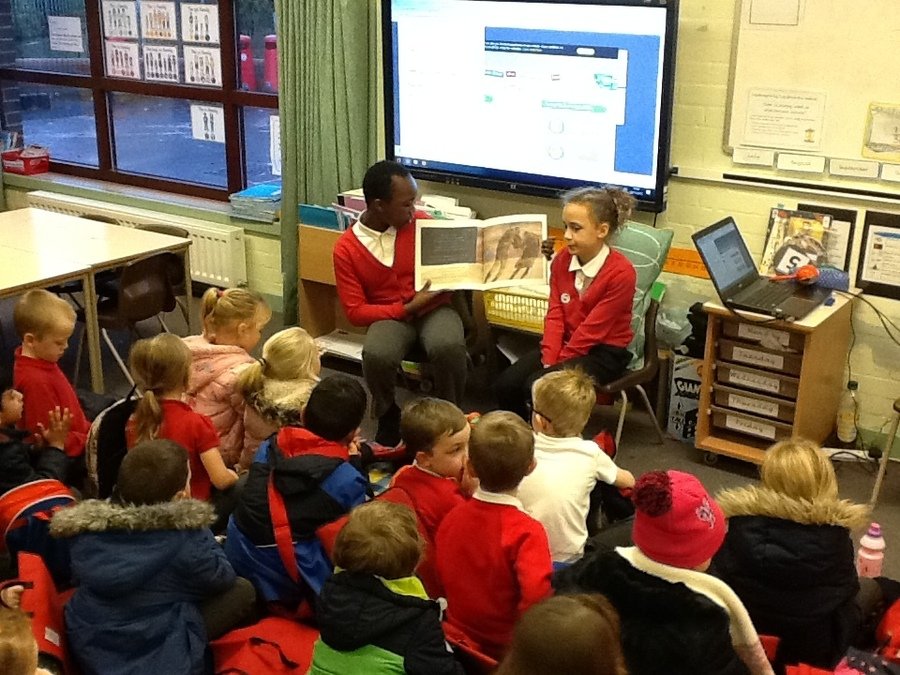 Rumbidzai and Maiya worked in Y1 to read some end of the day stories. "The hardest thing," explained Maiya, " was getting the children to concentrate on the book!"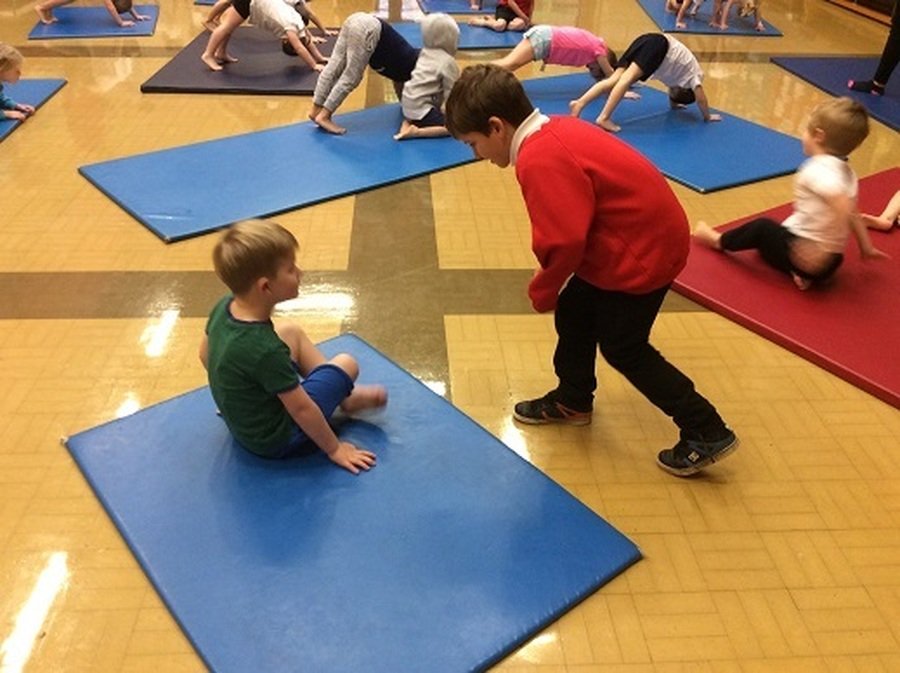 William in Y2 helped deliver a PE Lesson to children in Reception class.