India Blog 2019
dmanton on: India Blog 2019
After another tasty breakfast from Sanjay and Meena, we were picked up once again by the lovely, smiley Suresh. He has entertained us each day on our journey to school and has taught the children some greetings in Gujarati. It was a day of mixed feelings as we are looking forward to seeing our families at home but we are sad to leave our friends at Bachpan.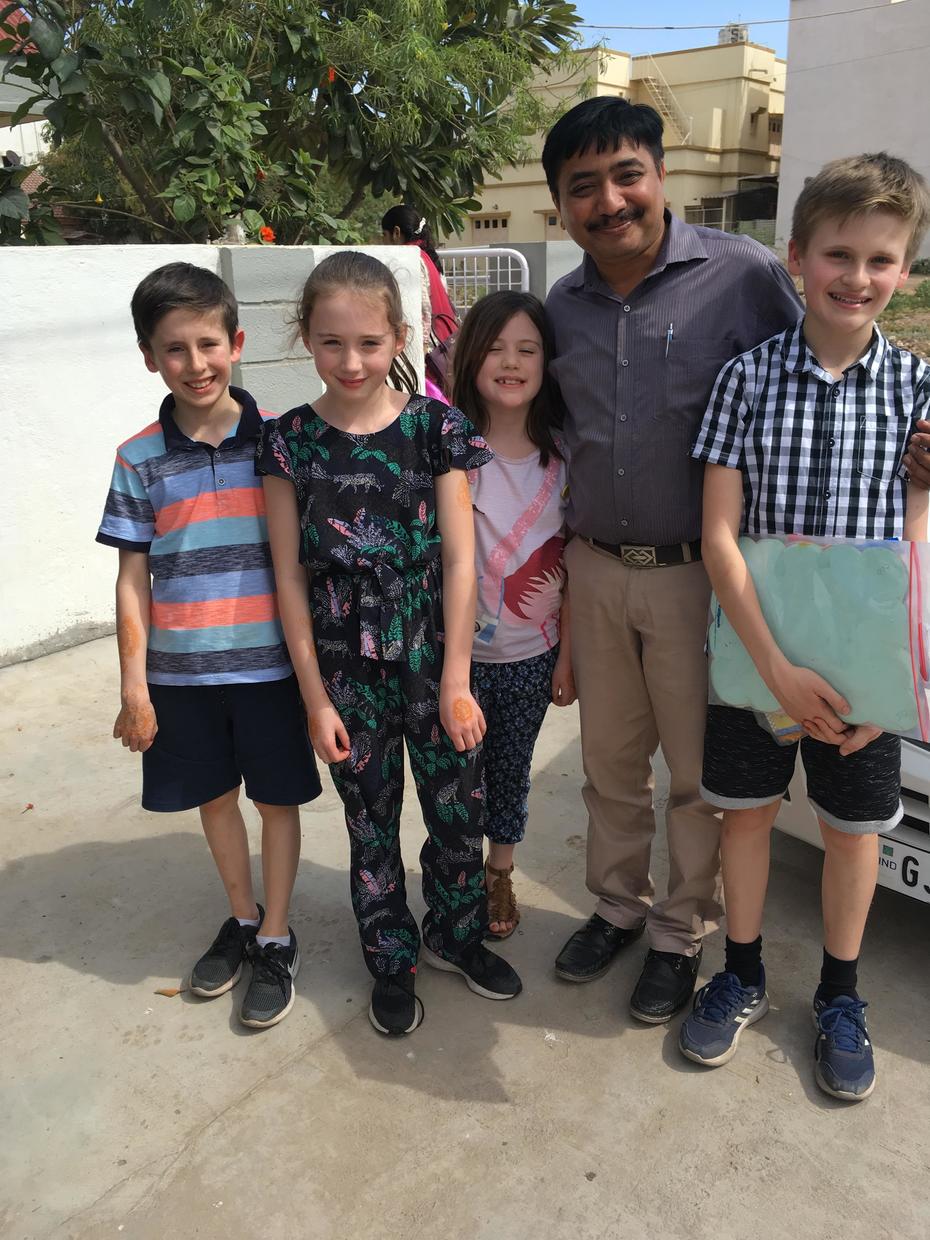 Susan Ma'am enjoyed a lovely welcome and song when we arrived as it was her birthday. Lots of the staff had come to wish her a happy birthday.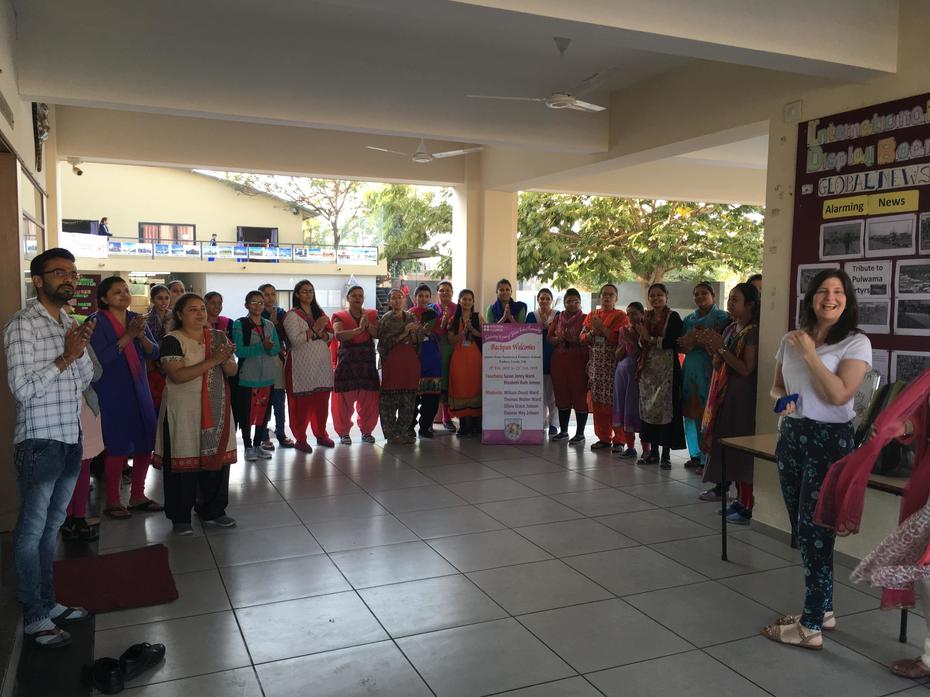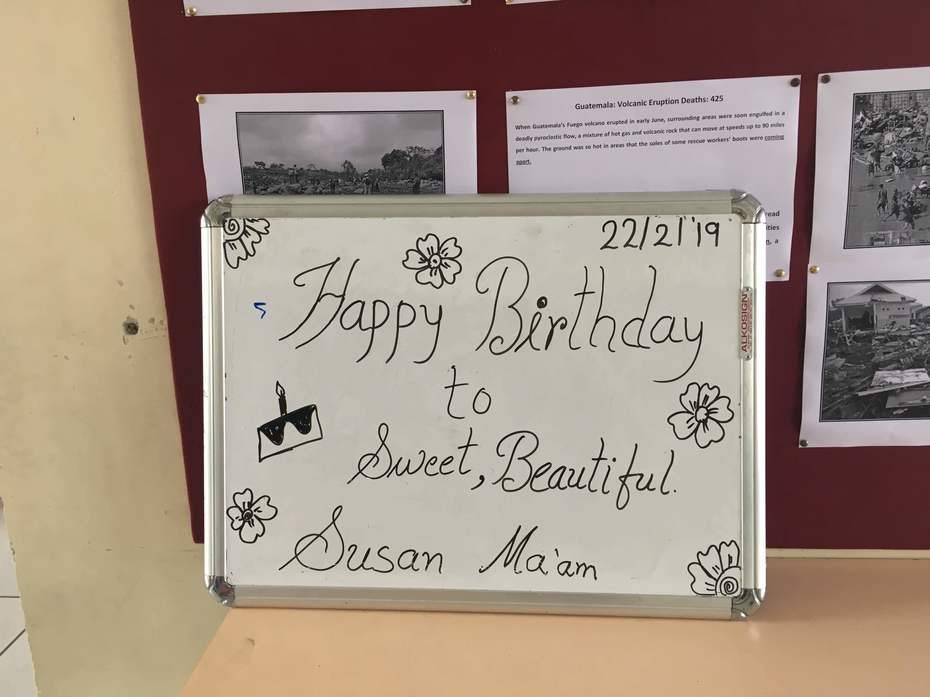 Our last teaching sessions were with the older children who really enjoyed the maths challenges we gave them. The teachers enjoyed them too and we gave them a pack containing lots more maths challenges for them to try when we've gone. Each class sang happy birthday at the end of the lesson!
After lessons it was time for morning tea which today included two (!) birthday cakes for Susan! Happy birthday was sung again and we enjoyed tucking in to the cakes.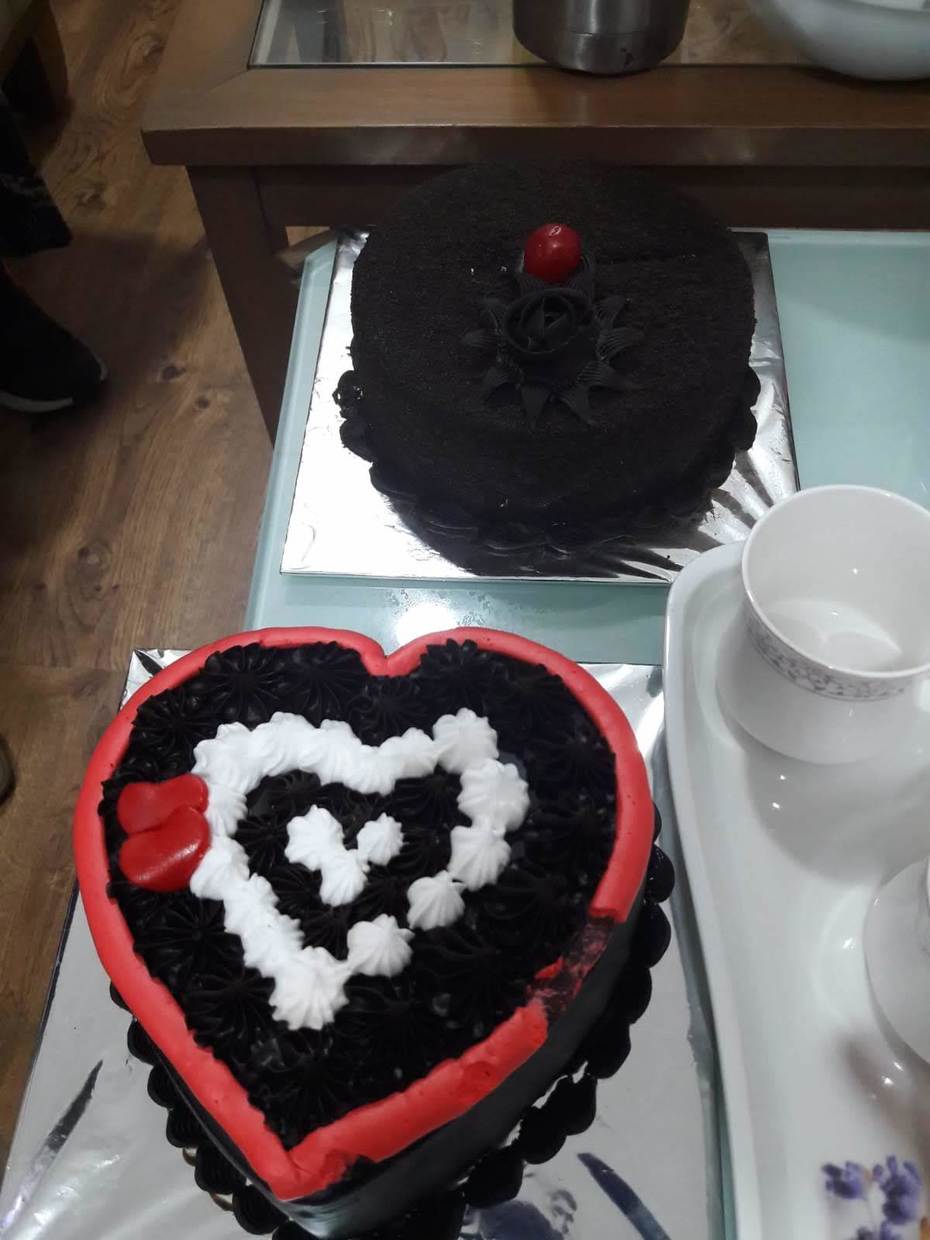 All too soon it was time for the Come Back Soon assembly. After listening to speeches from children, a parent and teachers we enjoyed some dancing and a funny skit. Then we were seated at a special table at the front of the hall and presented with lots of lovely gifts which we are looking forward to showing you in assembly next Friday. We said some thank yous ourselves, gave them some gifts and promised to come back soon! Happy birthday was sung to Susan again.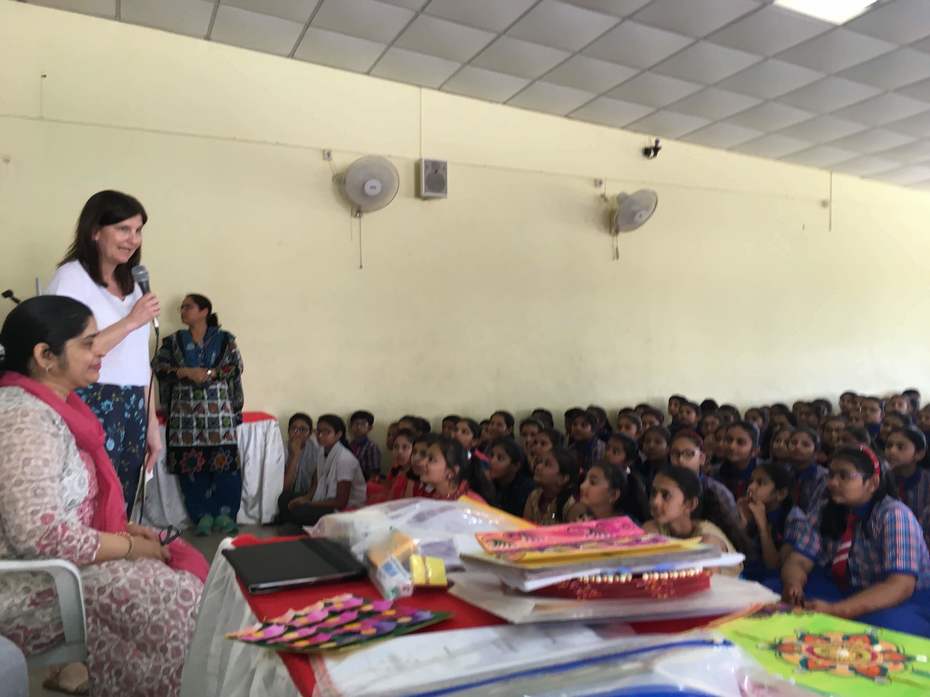 We were then treated to mehndi patterns, which are usually used to decorate hands and feet for Indian weddings and special events. The patterns are very detailed and intricate.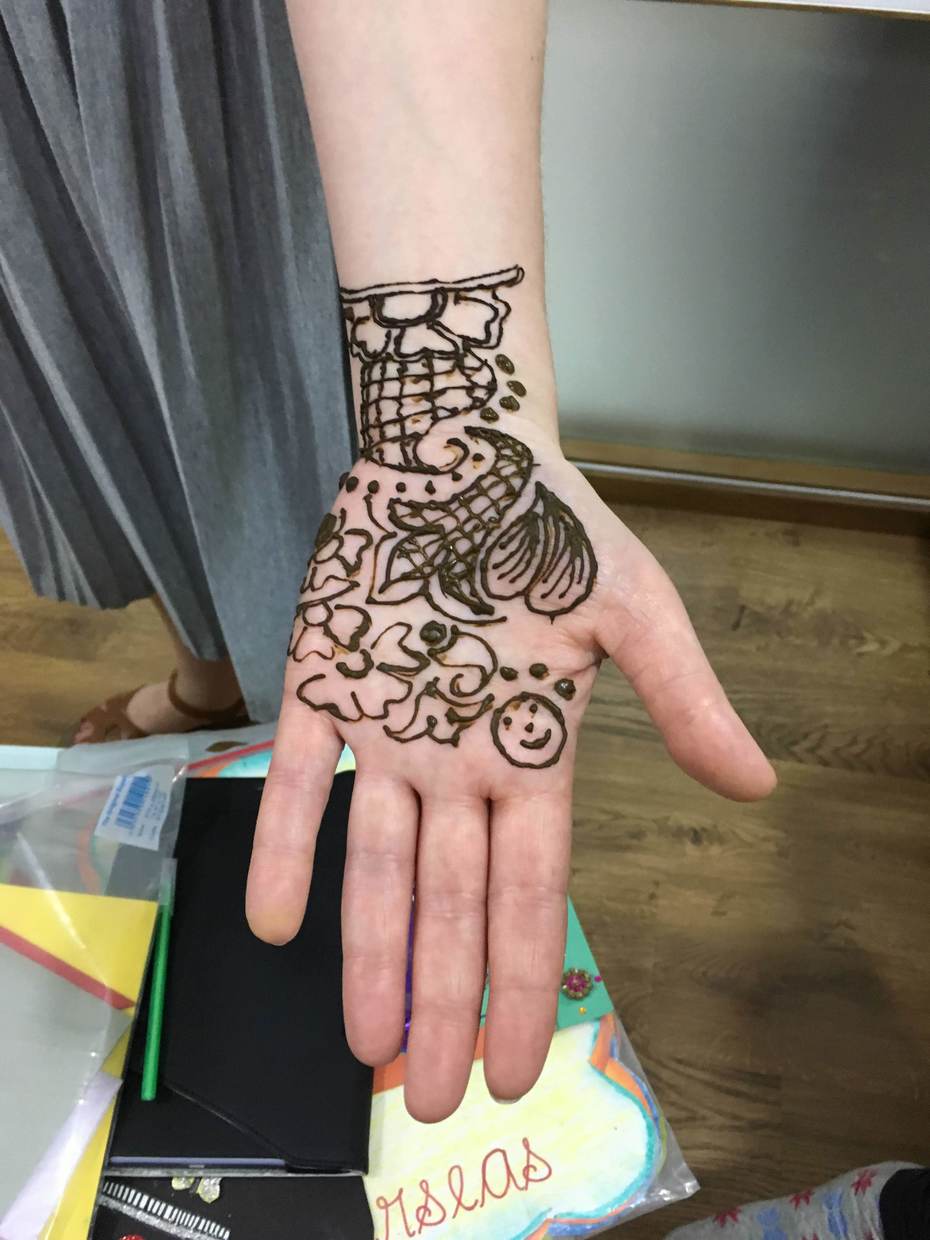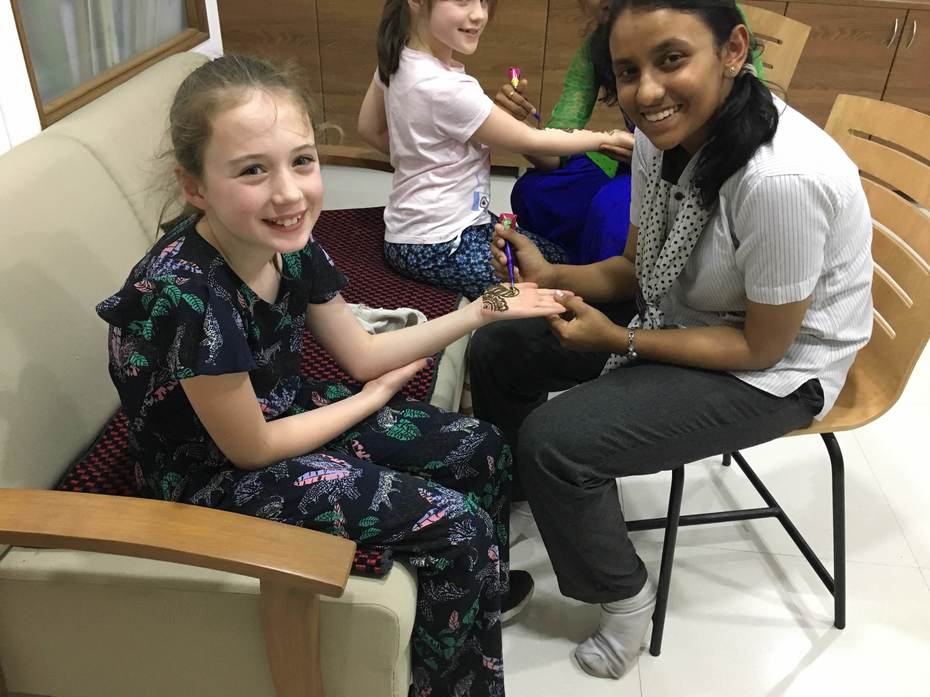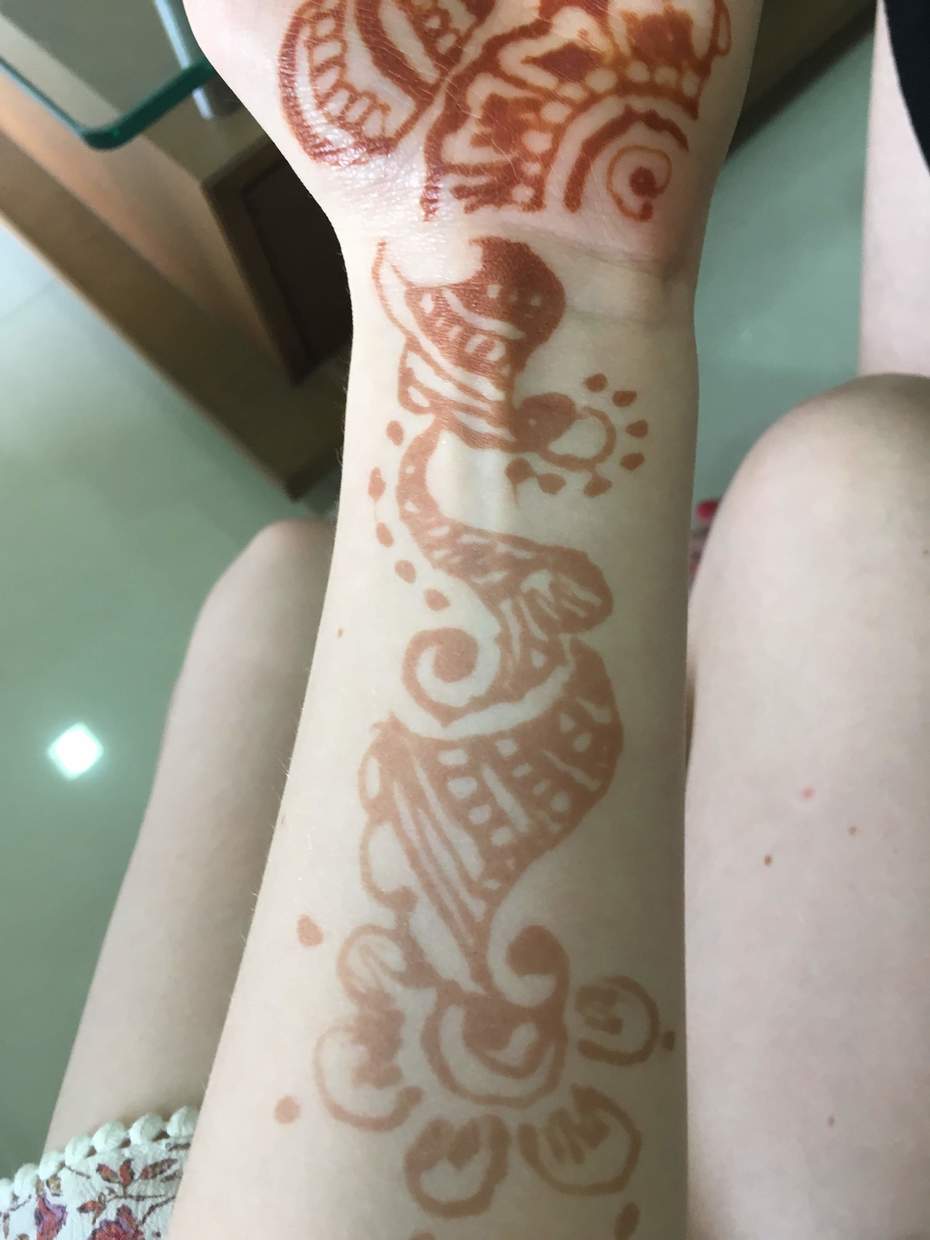 After some packing and tea we had a final get together at Chetna's house where we met her lovely family. To welcome us, there was a beautiful rangoli pattern which included all our names which had been designed and completed by Chetna's daughter. Susan was then presented with another delicious cake and happy birthday was sung for the eighth or ninth time! We'd lost count by then! The children enjoyed playing with Chetna's son - he was a rubix cube expert and taught them a few tips and tricks. We had wonderful evening finished off with another delicious cup of chai. The children were thrilled to get a quick ride on the moped of Chetna's son - they couldn't believe that he had a moped at the age of fourteen.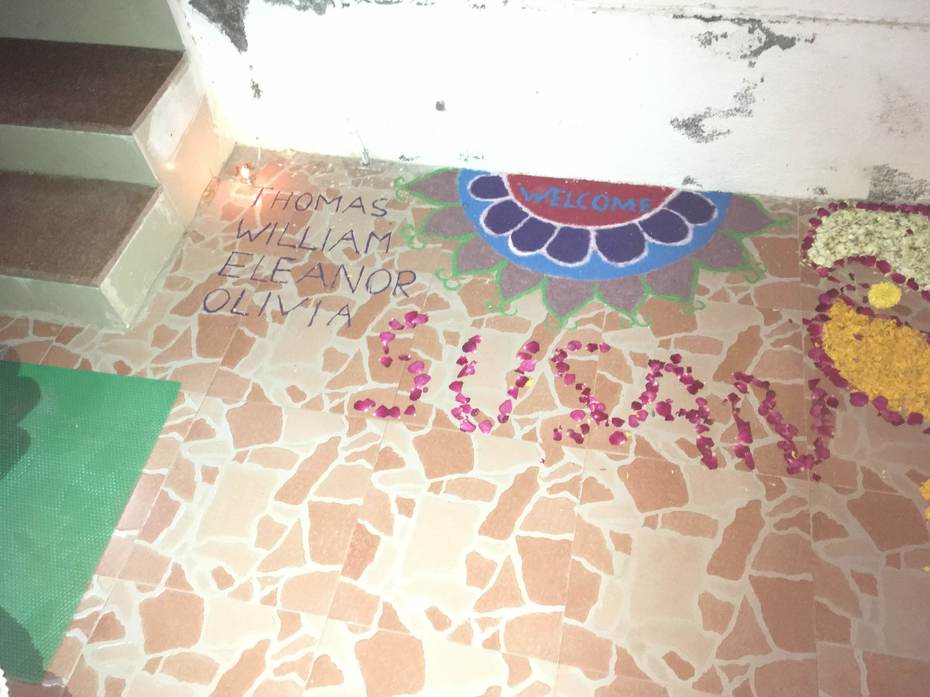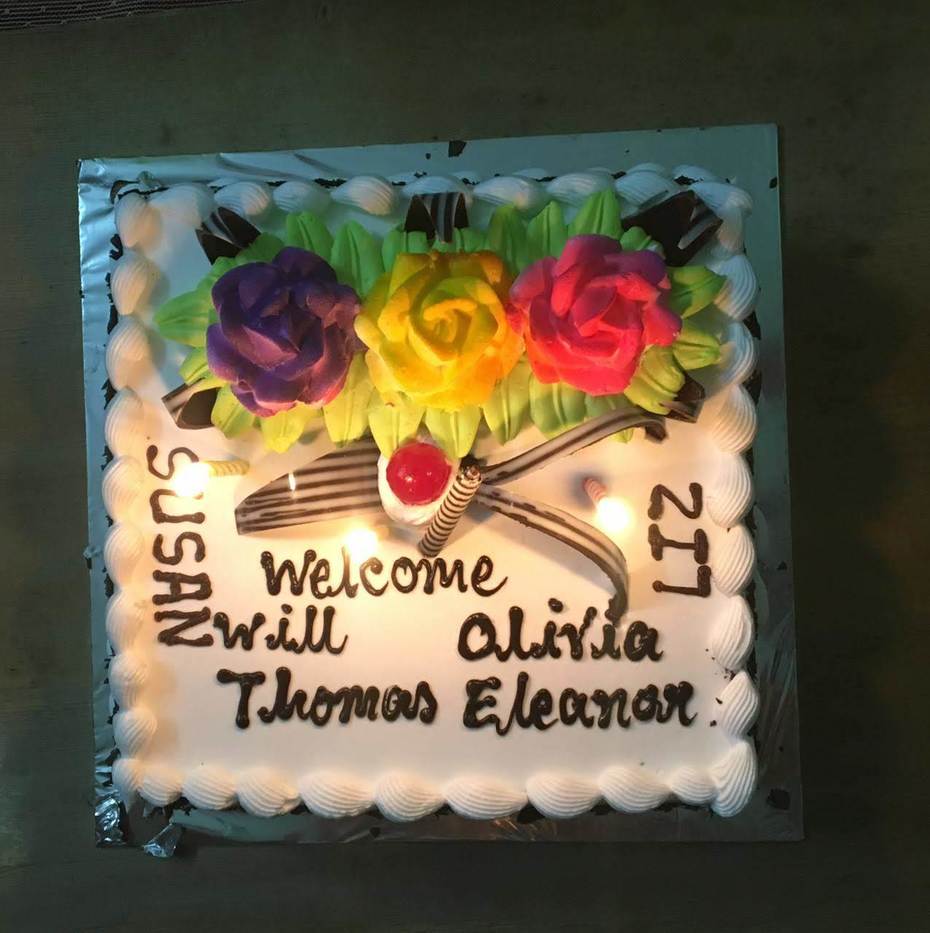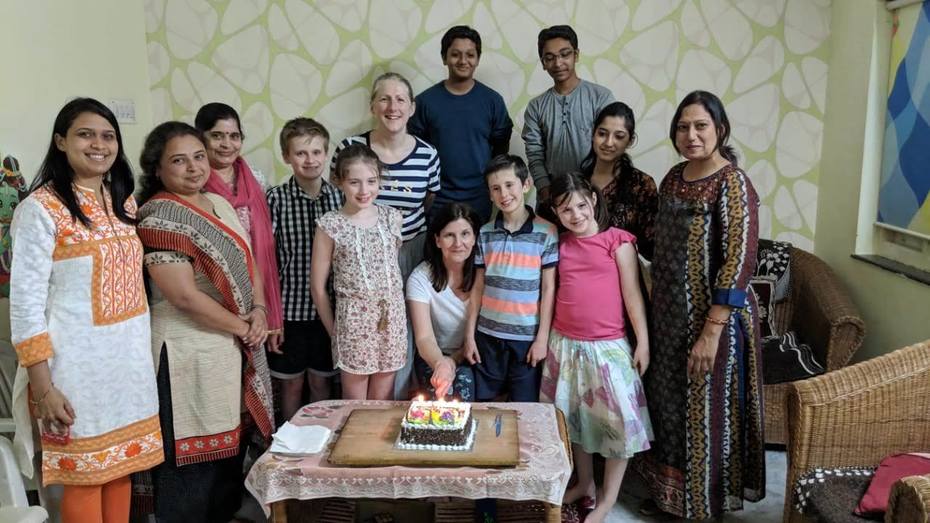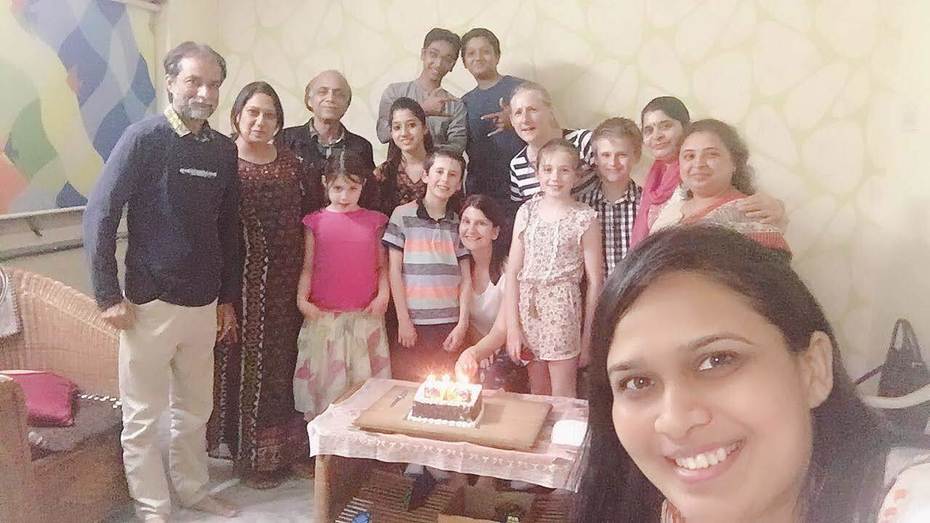 Tomorrow will be spent driving back to Ahmedabad and preparing for our long flights home. We're looking forward to telling you all lots more about our amazing Indian adventure - Tom, Will, Ella and Olivia have called it 'a once in a lifetime opportunity'. It has blown their minds! Ours too!
See you back at school.
---