We follow the Statutory Framework for the Early Years and KS1/KS2 National Curriculum 2014 to ensure children are taught the essential knowledge and skills in the key subject areas. (National curriculum website link)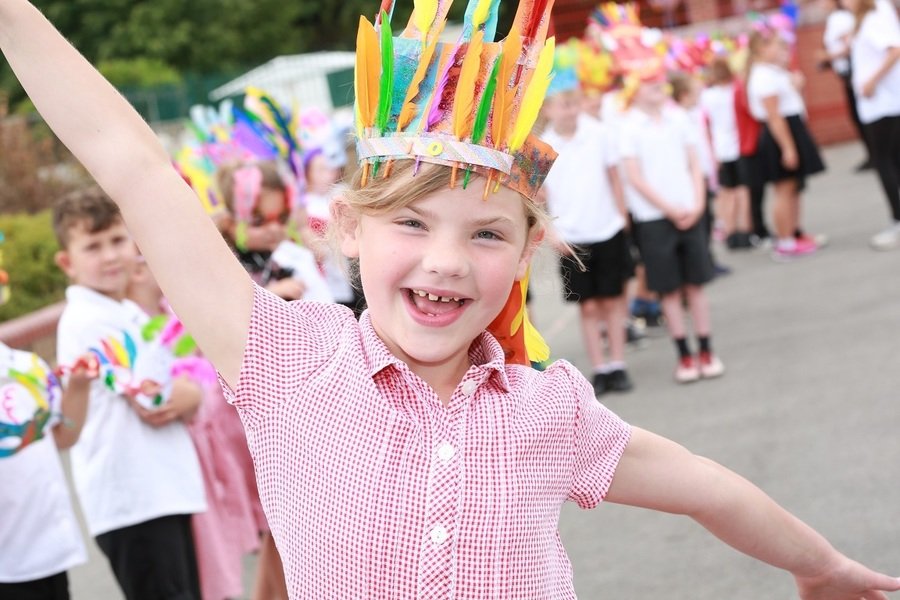 Children are given the opportunity to work as photographers to develop photographs for the school prospectus.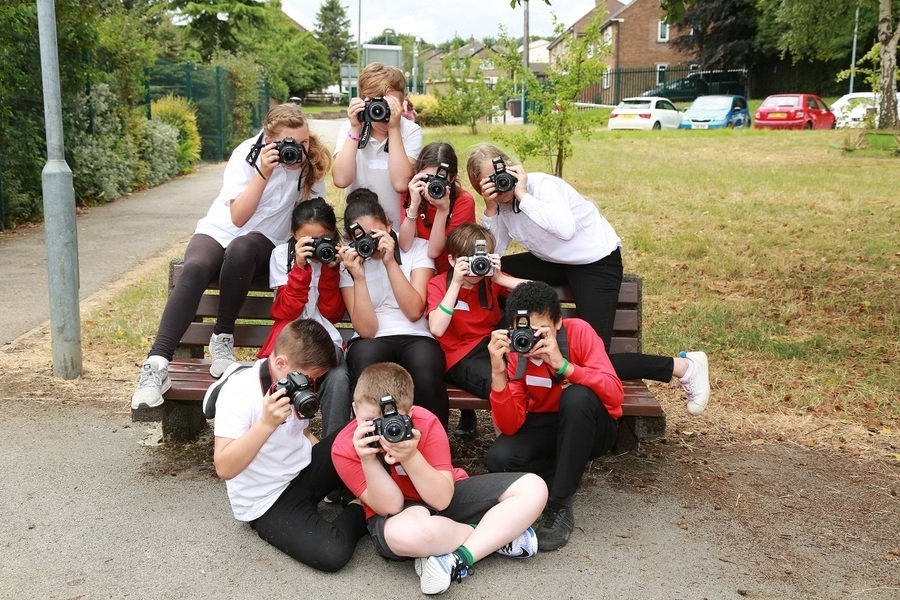 Children are able to take part in rich new experiences for example the TriGolf activity sessions in November.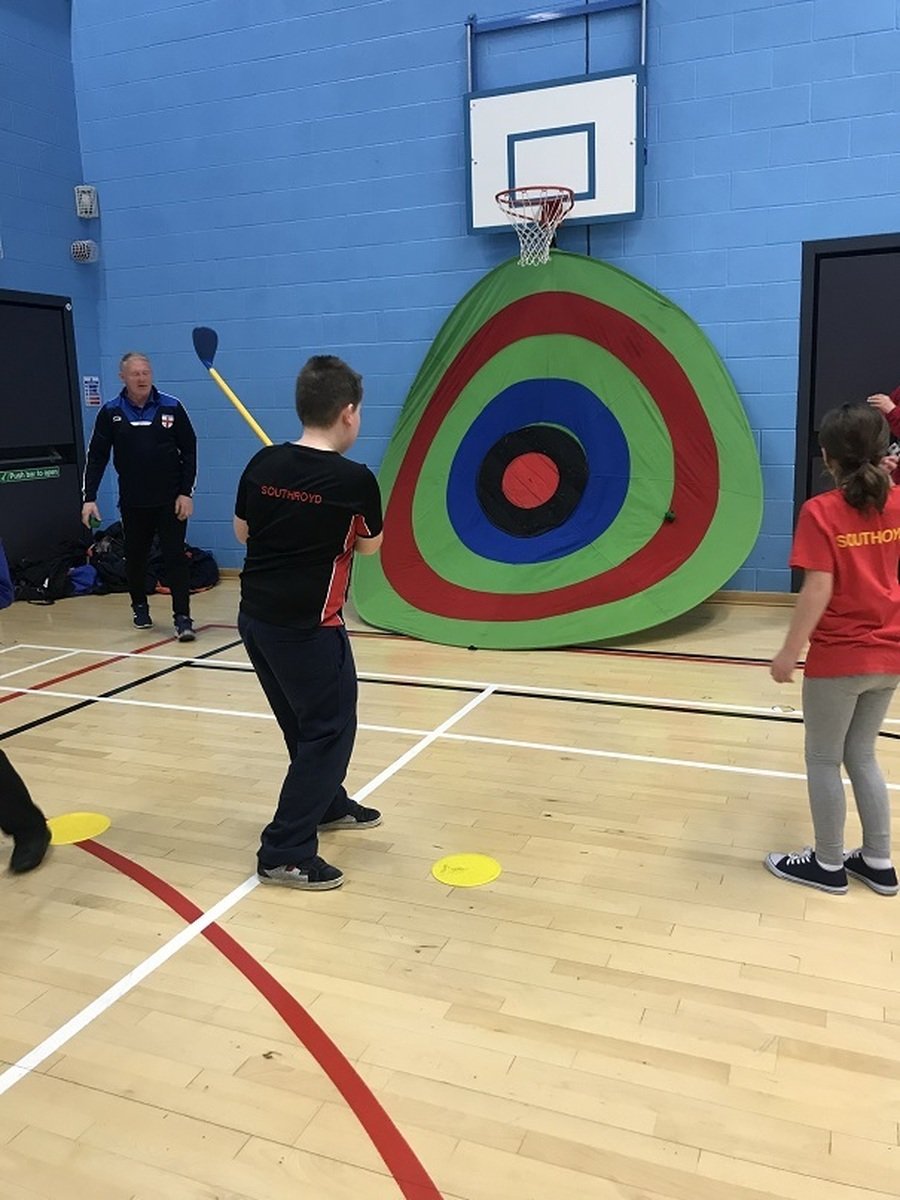 ASSESSMENT
From 2015 we are using new levels to assess our children. We are moving towards a new approach based on a set of descriptors.
Children will be identified at working at 'Age Related Expectations' , 'Below Age Related Expectations' or 'Above Age Related Expectations' in their classes from September 2015. You can find out more about Assessment by clicking here.
Click here to explore the progression documents for all curriculum areas
THE SOUTHROYD PROMISE
Our school curriculum has been developed after consultation with staff, parents, children and governors to ensure Southroyd pupils reach their full potential. We have several significant drivers that make learning at Southroyd unique:
Our co-operative values underpin everything we do.

Personal and social development - we value Active Citizenship.

Personal health and well-being
Learning from and in the outdoors

Our global partnership with Bachpan School in India
The children have told us what they enjoy learning and how they enjoy learning it! (Outdoors, theme days/weeks, Indian partnership, practical work especially in Science, using outside authors and visitors, more trips.)
We have tried to ensure their wishes are considered when we plan our teaching and learning so that our curriculum is always real and relevant to them. In Spring 2019, we consulted all children in class and school council to find out their thoughts on different areas of the curriculum.
We call the bit of our curriculum that reflects the children, staff, parents and Governors' wishes 'The Southroyd Promise' and we use it to enrich the national curriculum and give the children greater ownership over their learning.
You can find out more about the structure of our curriculum by looking at the overview at the bottom of the page. For more details about our Foundation subjects progression, click here.
OUR APPROACH
We use the Learning Challenge approach across school from Early Years to year 6 in planning our curriculum.
Each class plans a series of topics over the year. The topic drives the learning for that half term. The topic provides a vehicle through which the statutory national curriculum is delivered – it provides real and relevant opportunities to link subject areas together. Our subject leaders have re-written the progressions for each of the core and foundation subjects to ensure that the necessary skills and learning are built through the years.
For example, when Year 6 study a topic 'How did World War II affect the lives of different people?' they cook real WWll recipes written with imperial measures and use vegetables grown in our kitchen gardens to experience what living under rationing was like. They use design technology, maths ,science and literacy skills as they explore their topic. To make it real and relevant, we have an annual visit by a Holocaust survivor who comes to visit the year group and deliver her own incredibly personal insight into events.
The planning is led through questions – teacher and child questions. The teachers find out what the children already know about the topic and what they are interested in and then plan the learning to build on this, so that learning is always pitched well and moves children's thinking, skills and knowledge forward.The topic is launched with a 'wow' or 'hook' that engages the children immediately – a trip, a great story, an artefact, a visitor etc.At the end of each topic children reflect on their learning.
The timetable is flexible to allow children to immerse themselves in learning – for example in designing shelters using the Den Building equipment, year 3 spent the whole day outside doing this to allow enough time to plan, create and evaluate their constructions. Teachers have agreed expectations regarding daily/weekly Maths, Literacy, Computing, Science and PE expectations, but other than that their timetables vary to reflect their topic.
THEMED DAYS
In response to the children's requests we have a variety of 'themed' weeks or 'theme days' that form part of our curriculum. These can vary from year to year but usually always include:
India week – each year our Indian Partnership friends visit from Gujarat and spend a week in school with us, and staff from Southroyd spend a week in India.
Shakespeare week – an annual event where, as a school, we study a chosen play through drama, costume, assemblies and work in class. Shakespeare himself usually makes an appearance!
Climate week – to reflect the importance of Science and our commitment as global citizens, we always get involved , usually during the Spring months.
Children took part in a Medieval Day, having the chance to dress up and experience the life in a medieval militia.