Southroyd Science Curriculum
The science curriculum is split into 3 sections – biology (which is in green), Physics (which is in red) and chemistry (which is in blue). As you can see some areas are covered in more than one year group, this is to help build on prior knowledge and skills. The topics in black are not compulsory, therefore we may not spend as long on them, but as there is no longer any physics in KS1 we felt the children would be missing out if we didn't teach them the basic learning blocks in these areas. See bottom of page.
'WOW' Science: Each half term will also include a wow science session(s). This could be linked with the current science curriculum or may be linked with any current news items; wider curriculum areas or it could be simply any exciting science activities that get the children thinking inquisitively and asking questions like, 'have you ever wondered why….?' These will be very practical, hands on sessions that give children a sense of real life, practical science with a 'wow factor' thrown in. These sessions will develop the children's skills of scientific enquiry.
The Solar Eclipse in Spring 2015 offered the perfect "wow" for children to find out more about our world in space. Children and families came to school early to enjoy the spectacle in the school grounds.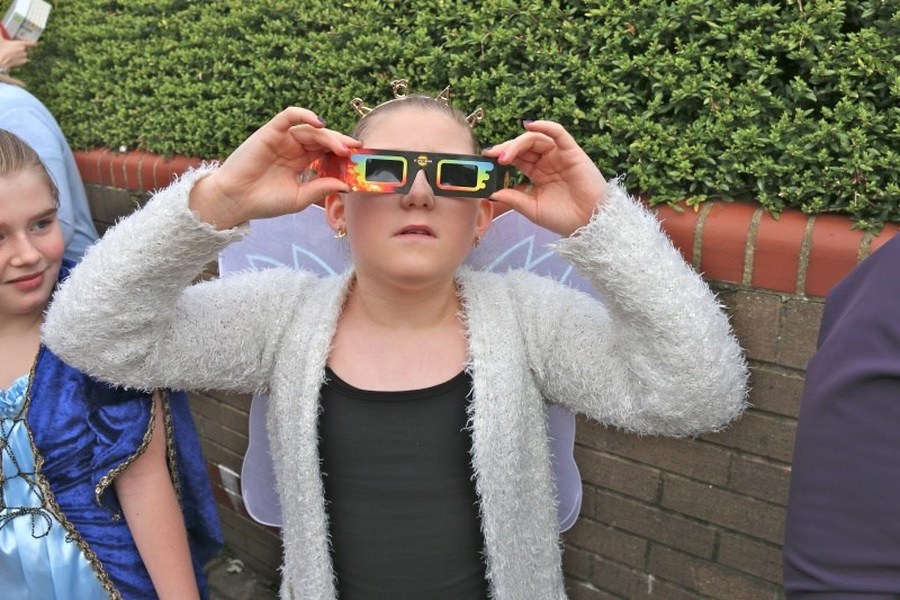 The school has a wide range of science opportunity within its own grounds. As well as a series of kitchen gardens, a pond dipping area and wildlife gardens, the school can study its own chickens and learn about life cycles.