Year 5 presented KS2 assembly along with invited parents to perform their ukulele songs, which they had worked on during the year - March 2017.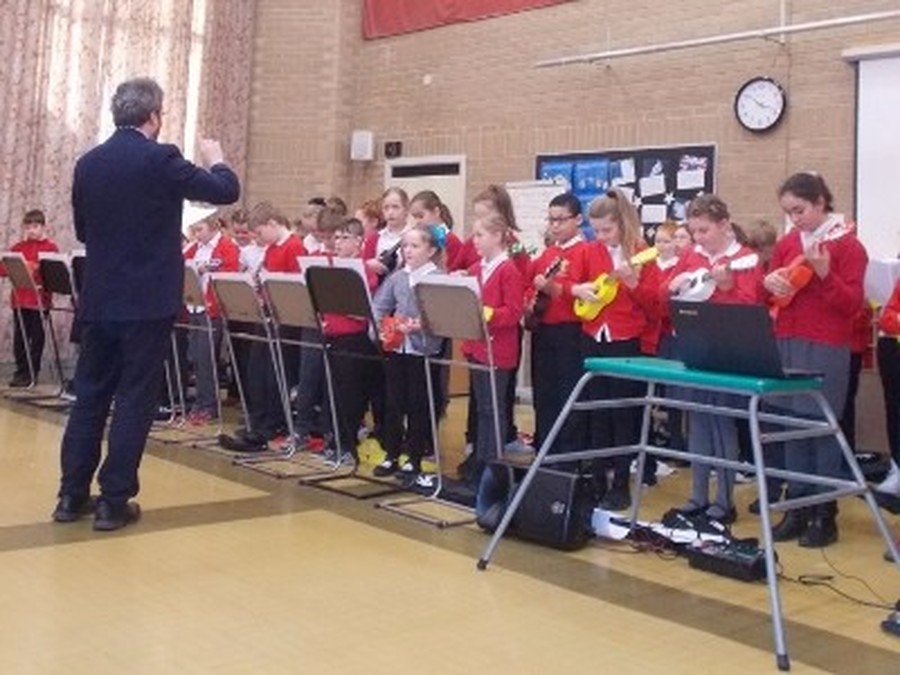 Children in Nursery took part in the National Poetry Day. Here children sat on the reading throne and enjoyed their favourite poems.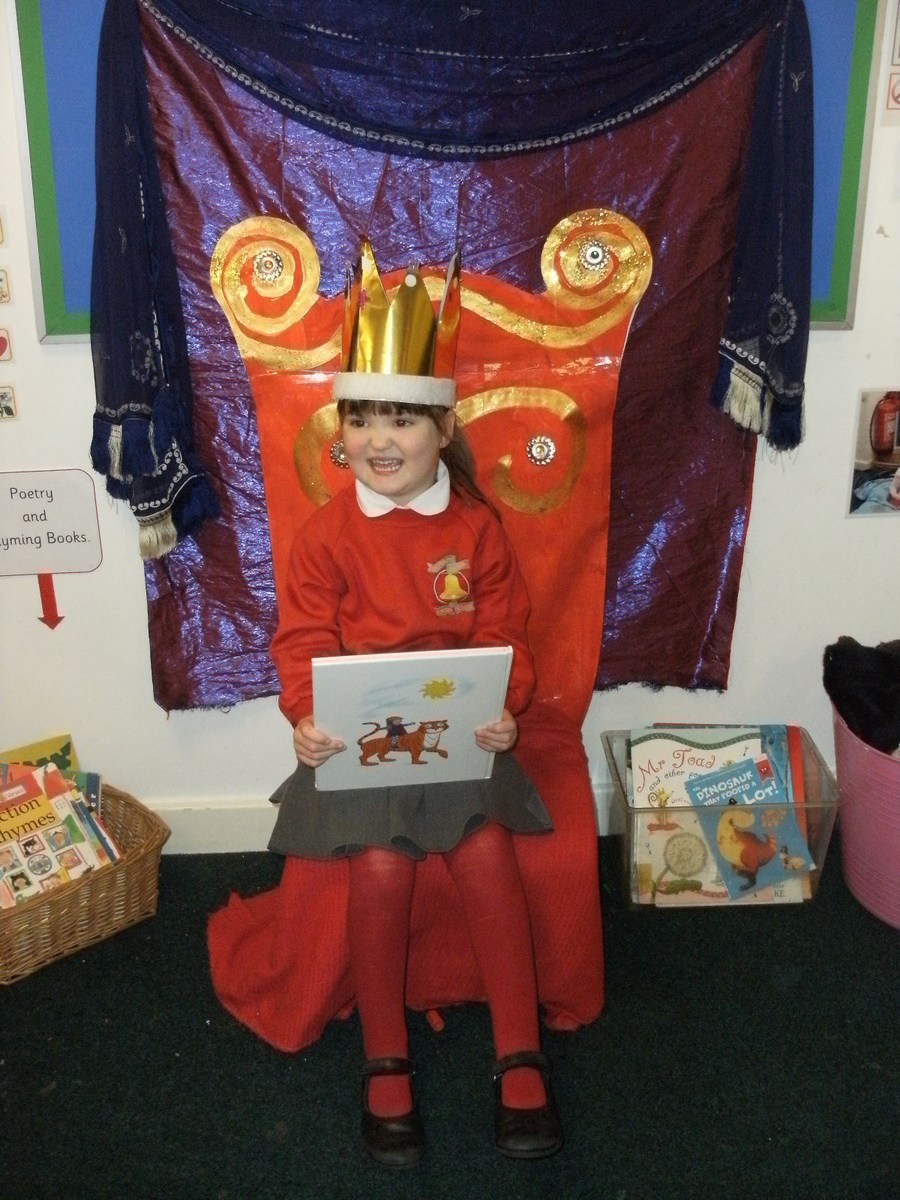 Each year children have the chance to develop their woodwind skills into brass, developing their use of trumpets in school.
The Little Sing at Pudsey Civic Hall in April 2022
The KS2 choir took part in a concert at Priesthorpe during the Christmas period, learning and performing 7 songs from Christmas around the world.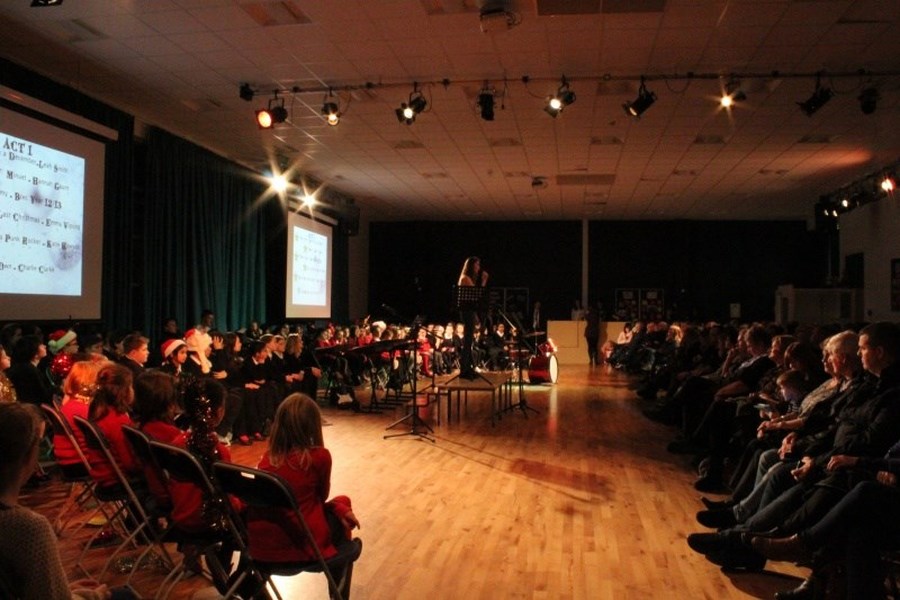 Children in Y2-Y6 learn the recorder and perform at a variety of venues, including playing at a local Old People's Home.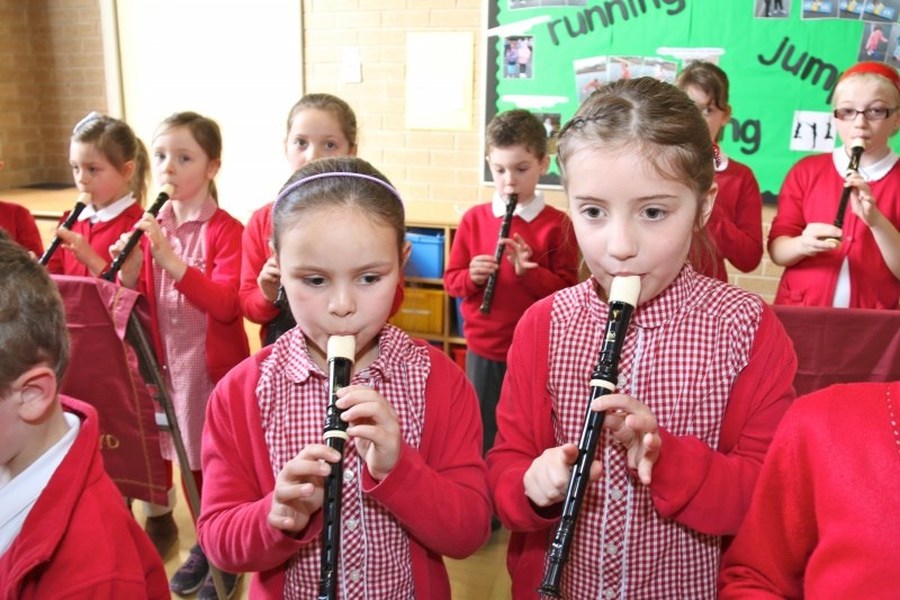 The whole class have the opportunity to learn recorder from Y2. This is then developed my many into playing the fife, clarinet or trumpet.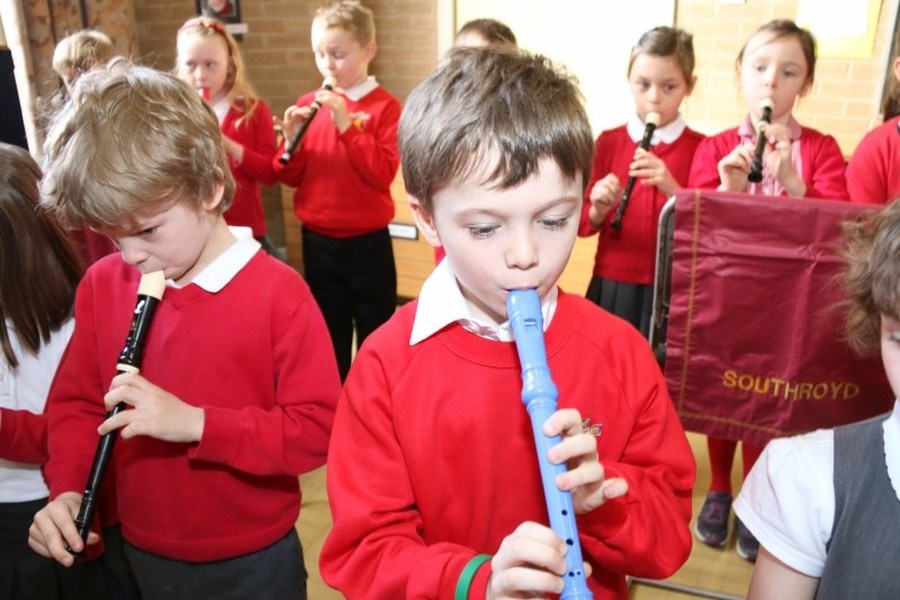 Its Carnival Time for Year 2! In July 2018, the children designed and made their own head-dresses and took part in a carnival, as part of their topic work.