Day 4 - Tuesday: The Garba
Posted: Feb 20, 2019 by: Liz JOBSON (e.jobson) on: India Blog 2019
Again, we had another interesting journey to school. There are no rules on the roads - anything goes! We saw lots of things out of the car windows: cows, more cows, barber shops giving outdoor shaves, piles of chillis ready for sale, mopeds, street dogs and lots of auto rickshaws zipping about.
We had a fun day teaching more maths and enjoyed an art workshop where we decorated some ceramic pots. The rest of the day was spent preparing our outfits for the Garba. This is part of the Hindu Navrati festival which happens in October but Bachpan put on a special event just for us.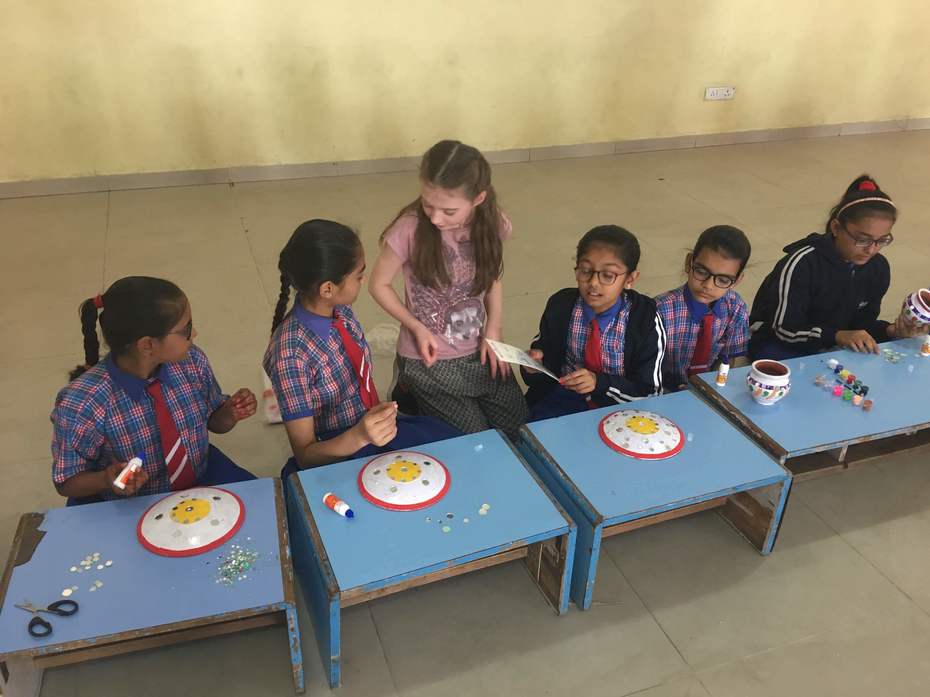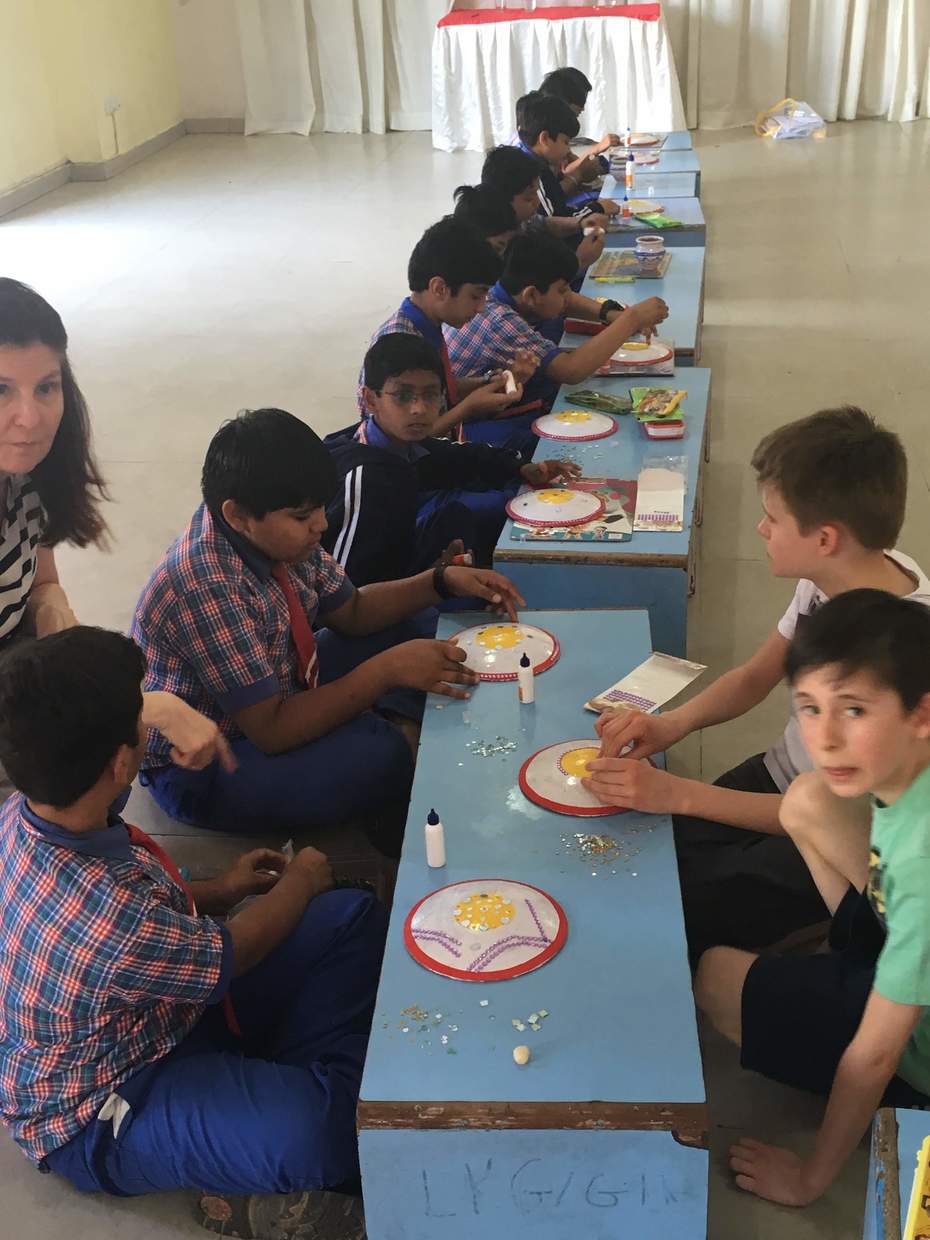 Here's what our children had to say about the Garba:
Ella: It was very colourful and lots of the lovely children helped us learn the dance moves. My dress was very beautiful with lots of mirrors and decorations which made it heavy to wear.
Tom: I enjoyed making some friends and learning some dance moves which were tricky at first but okay once you got into the rhythm. I enjoyed listening to some Indian music which made a nice change (I picked up the rhythm quicker than my Mum!)
Will: I thought the music was very different to English music and it was nice to hear different songs. It looked like everyone was happy and enjoying themselves - I enjoyed it too.
Olivia: I loved wearing my colourful dress and jewellery. Lots of people wanted to take my photo and said I was cute!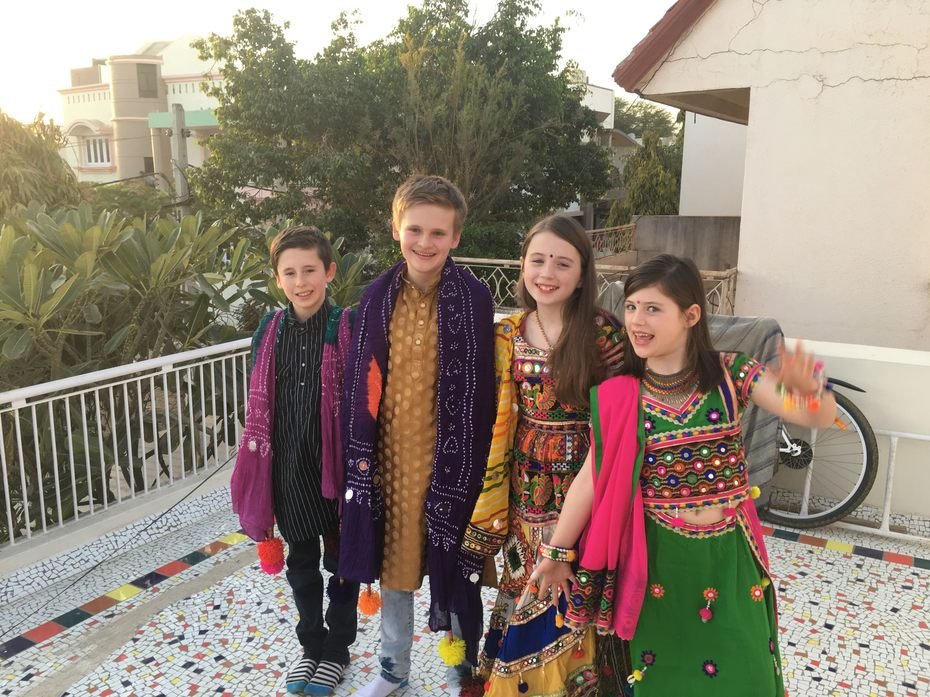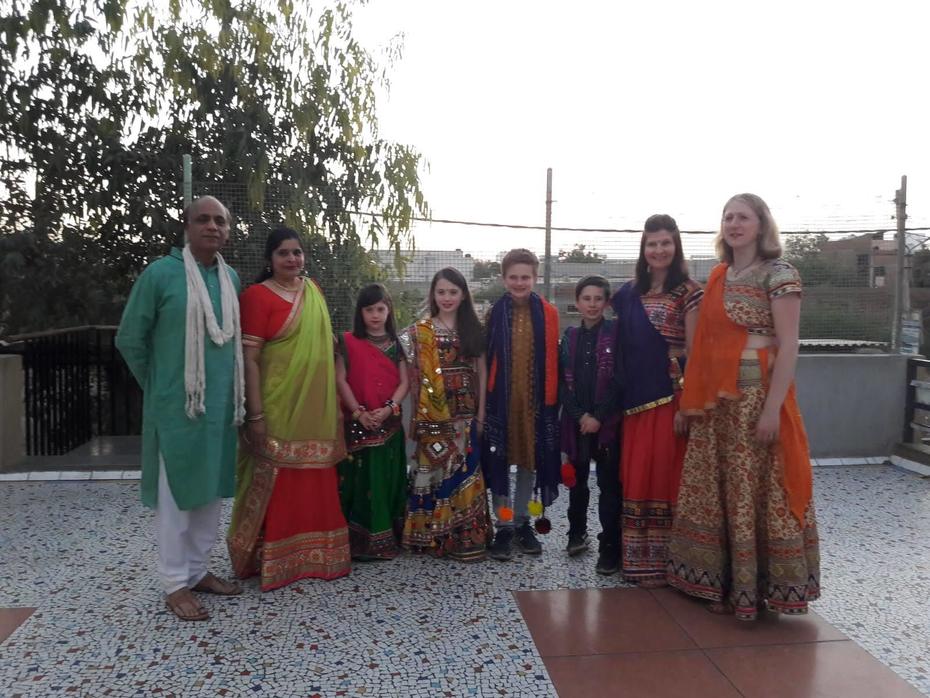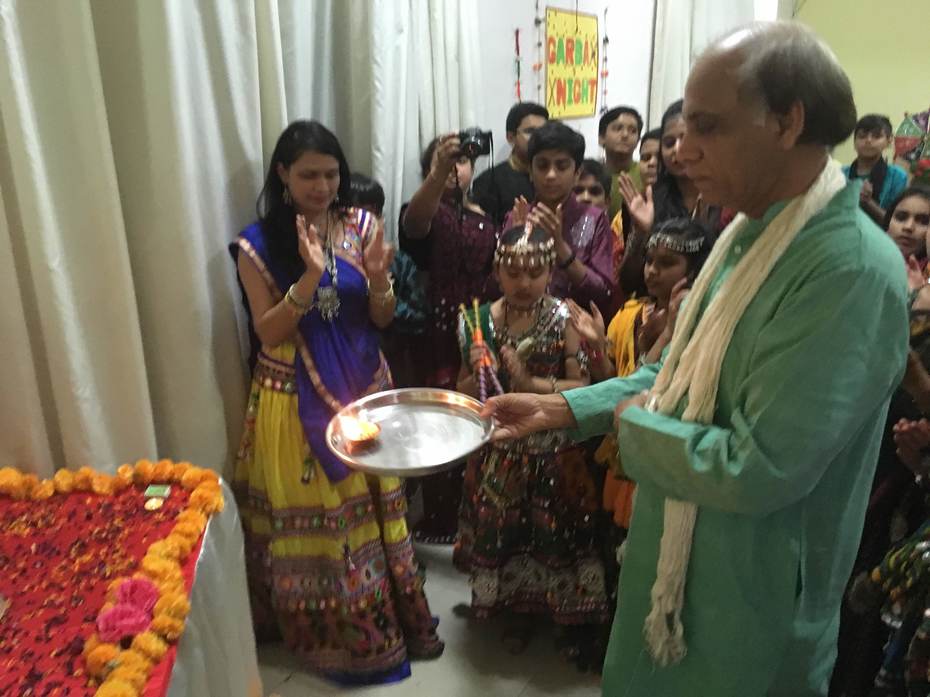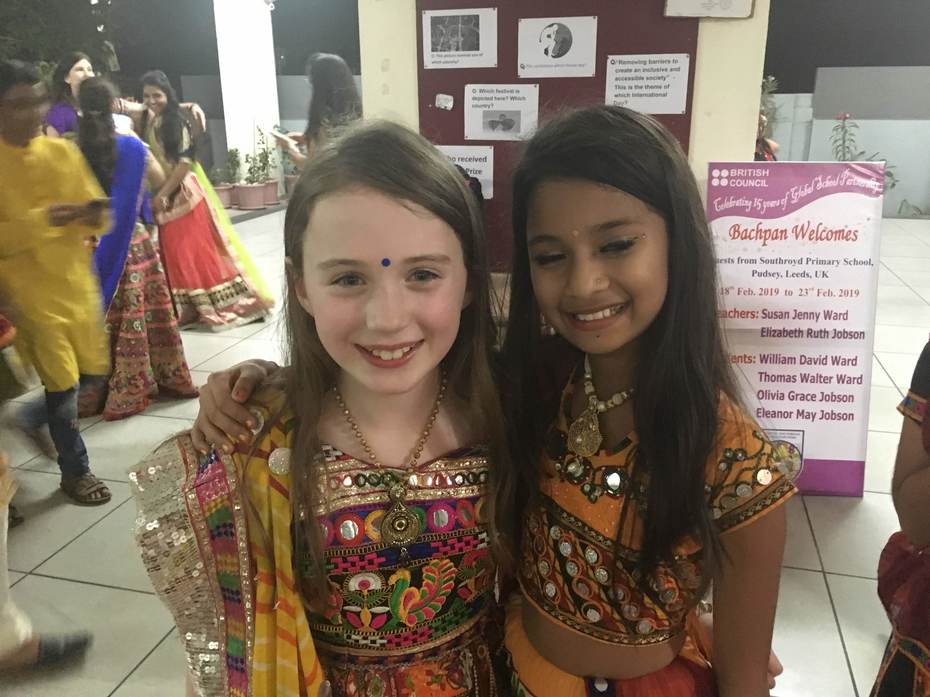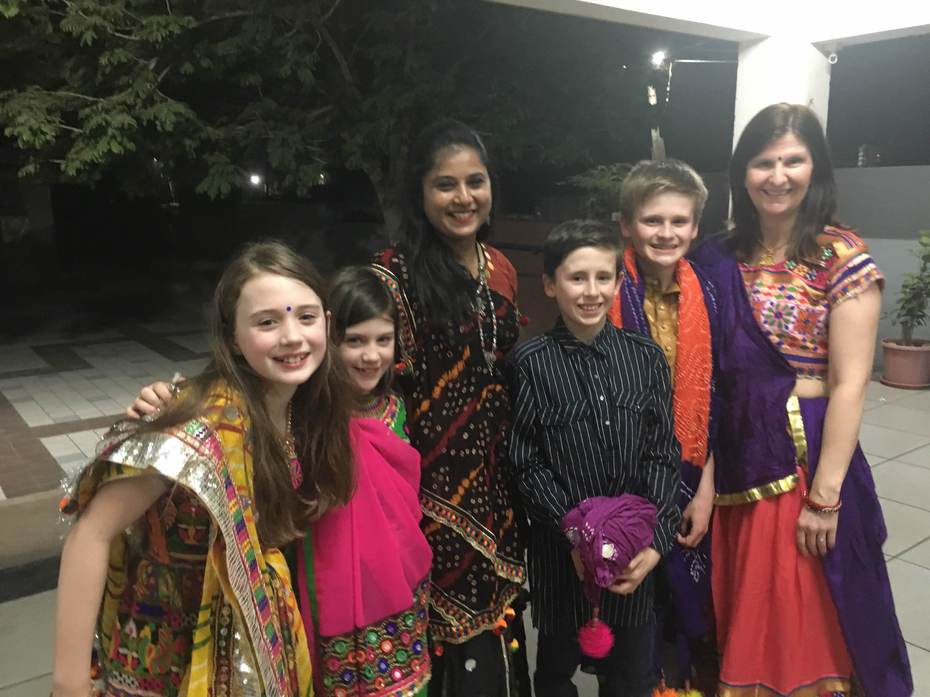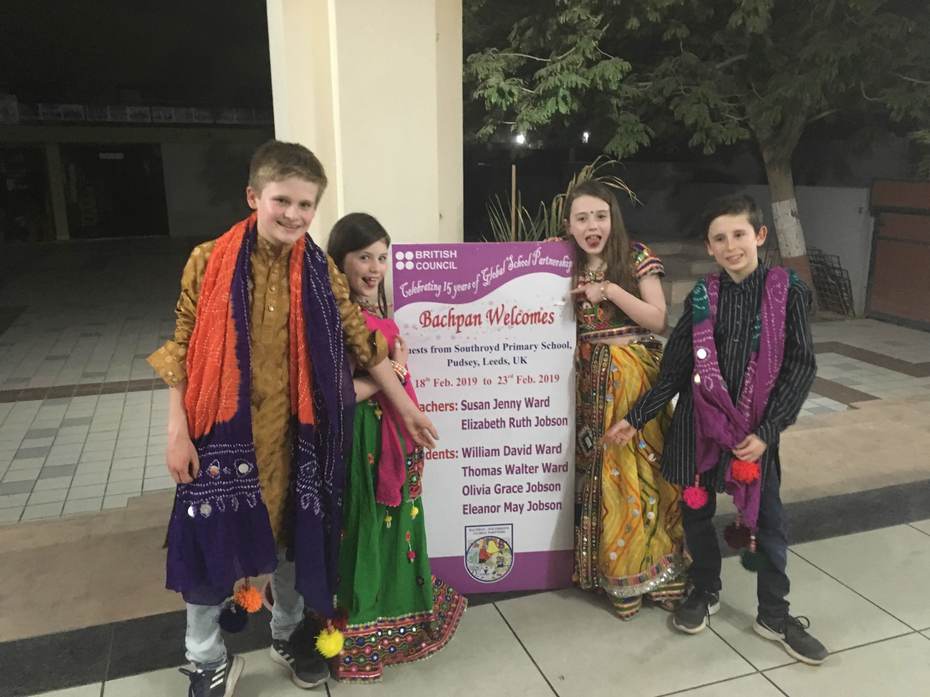 We finished the evening with an amazing meal at Chitra's house where we met here lovely family too, including her 90 year old Grandma. We enjoyed the delicious food finishing off with chai tea - traditional India tea. All the children loved this too as it was so sweet!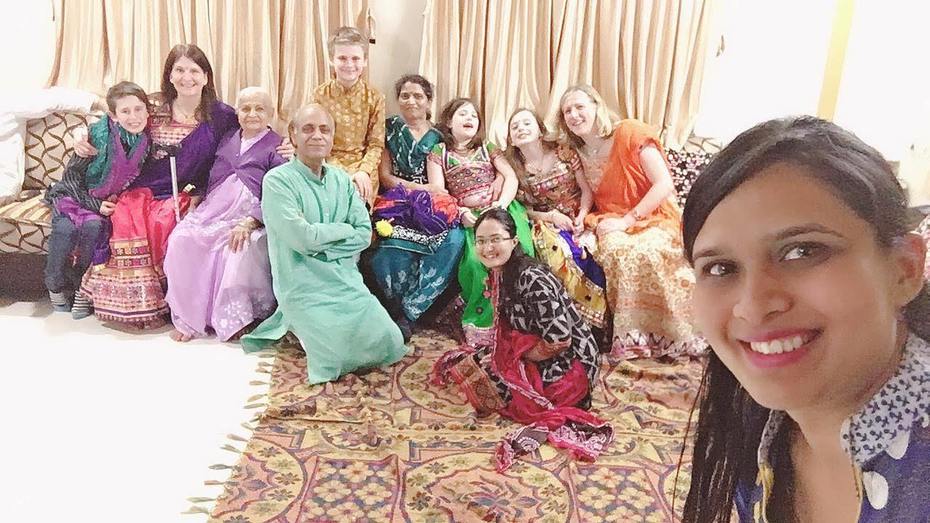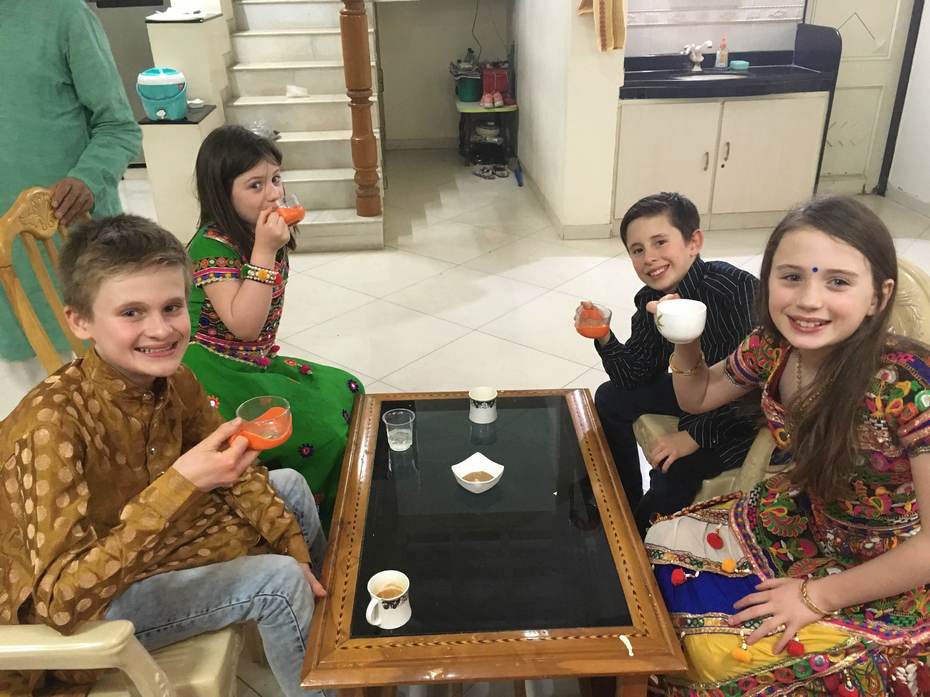 2 comments
Comments
Mokshit Vora Feb 20, 2019

It was an amazing time at Garba Night with our friends from Southroyd who were looking awesome in traditional outfit and we enjoyed a lot teaching them new and somewhat tricky garba steps . Hope they also enjoyed a lot !! Mokshit Vora.
Mr Manton Feb 20, 2019

Great performance all. What amazing memories to bring back... and maybe the odd dance demonstration too