Thursday 15th February 2018
Posted: Feb 15, 2018 by: India Visitor (e.mathie) on: India Blog 2018
Today Bachpan children had an 'Open Art' session where they could bring their own equipment from home and complete a piece of art of their own choice. Our favourite was a beautiful pink sunset picture with a silhouette of birds.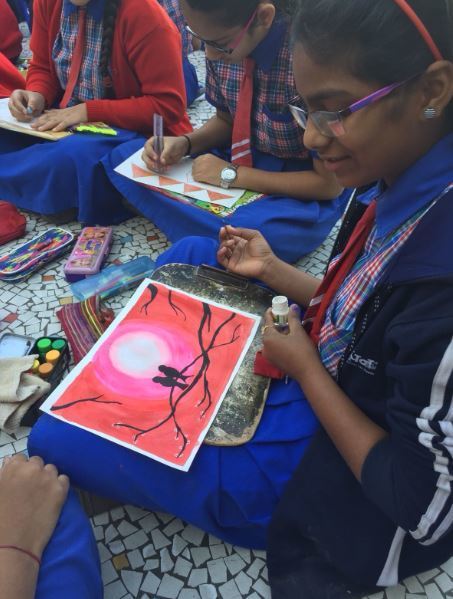 Today the girls played Coco with our Bachpan friends and then did a maths activity to practise their tables using fortune tellers - they call them 'Chip chops' here ! They played '5 second rule' - it got very loud! Then they played the 'Yes/No' game but they said they liked 5 second rule best.
As well as history and maths lessons today we had singing and story sessions with all the younger children. They really enjoyed 'Doing The Animal Bop' where they danced like lots of different animals. We did a crazy version of head shoulders knees and toes with about 200 year 2 children – I think you might have heard us singing it LOUDLY all the way from England!
We are off to the temple in a minute – will tell you about it tomorrow !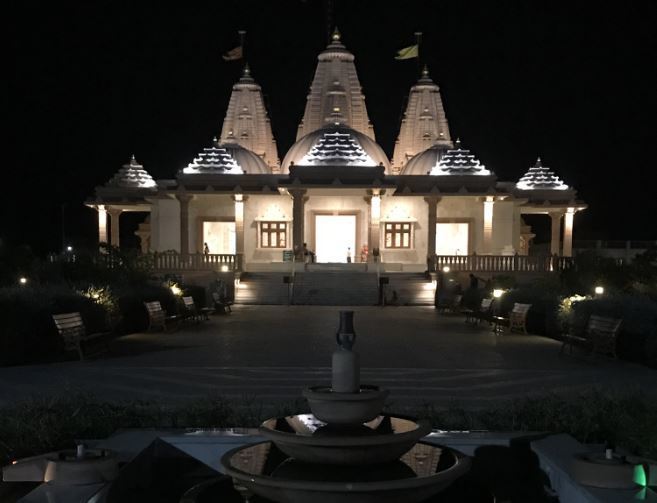 0 comments
No one commented yet.