Wednesday 14th February 2018
Posted: Feb 15, 2018 by: India Visitor (e.mathie) on: India Blog 2018
We finally got into our beds after midnight last night after twirling and skipping our way through the energetic Gerba and then heading for another wonderful family meal at Jayesh's house. It is so warm here that our dinner was taken on the roof terrace from where we could see far around us in Surrendragar.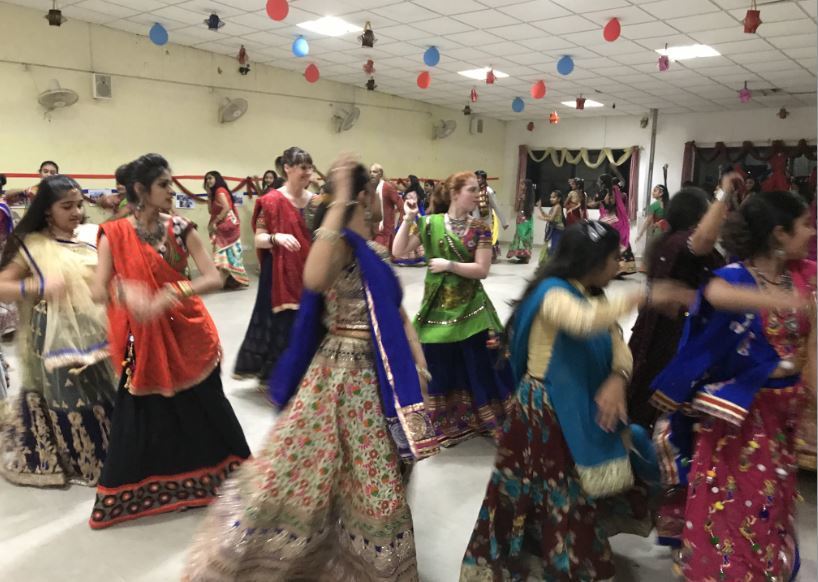 This morning we were up early and teaching our lessons by 7.30 am .
The girls went off to learn how to play Langri with the Bachpan children, which is a hopping tig game played in a rectangle. This is an exhausting game where the hoppers have to swap in and out as they can't put their foot down. After that they joined the children in an art workshop where they made a flying bird ( just like some the children have given us as gifts to bring back to Southroyd). They then had a cooking lesson with some year 5's - they made very tasty sandwiches and salads using exotic ingredients like pomegranate, crispy noodles and coriander. We ate them for snack at recess – really tasty.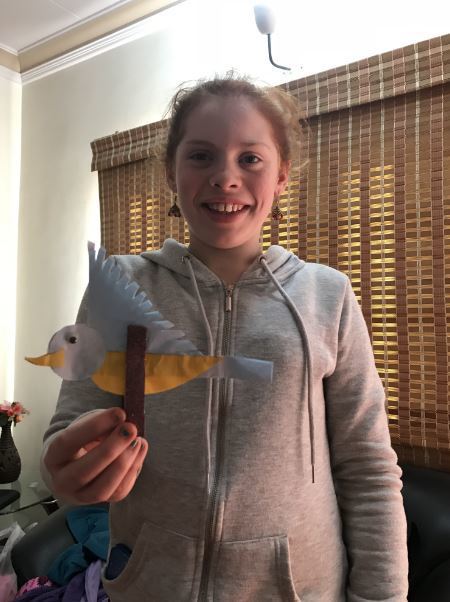 Mrs Mathie taught 6 lessons of tagtivate to year 6 groups. They thought it was really great fun and they practised their place value work as well as mental calculations. The children don't usually get to do so much activity in their lessons and were very excited to be doing maths a little bit differently.
Miss Prior taught the children a bit more history. We talked about some of the history topics we do at Southoyd and thought about whatever we do, we can do it better by learning about how it was done in the past and improving it for the future. We thought about Isaac Newton who said : " If I have seen further it is because I have stood on the shoulders of giants. " The children then sorted some objects into chronological order – they were really surprised to find out that jeans were invented as early as 1873. They then played the Time Line games we have brought for them and will leave behind for them to enjoy.
We went to dinner with all our friends who visited Southroyd in the Autumn at Ishani's house. Falak and Richa were there too with their families. We had a lovely evening and were treated to Ishani's younger brother Vitan singing us some of the nursery rhymes he has learned. Guess what we had for pudding – cornetto style ice creams ! Yummy !
0 comments
No one commented yet.