Monday 13th February - School
Posted: Feb 13, 2017 by: dmanton on: India Blog 2017
We have just woken to the sound of Muslim prayer [nearby mosque] and nearby freight train, ready for a quick breakfast and amazing Bachpan welcome!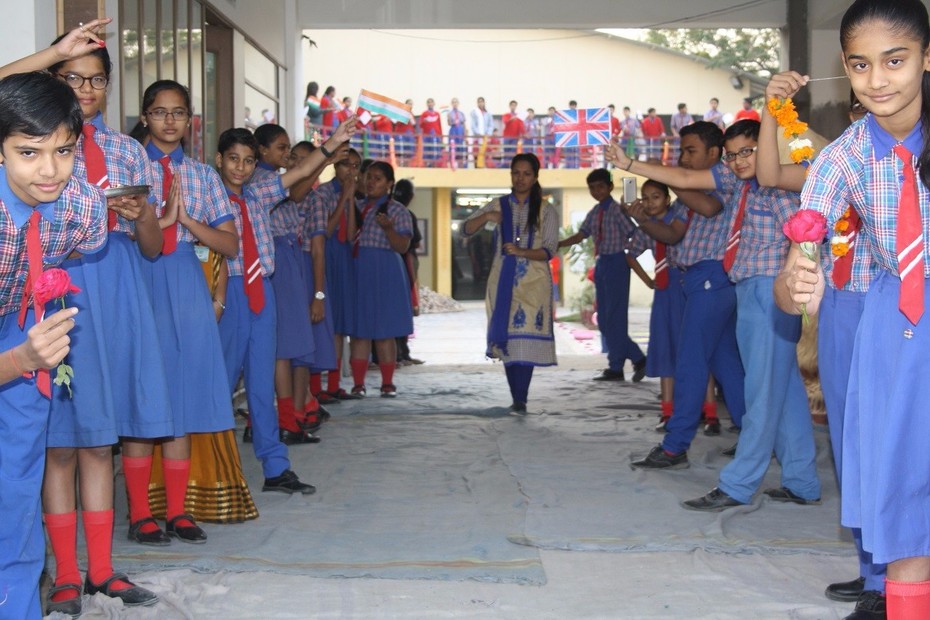 Here's a fantastic Mannequin welcome! Just like our own Southroyd Mannequin Challenge, the children welcomed us to Bachpan as human mannequins! This was alongside a fabulous array of fireworks, smiles, waved flags and traditional welcome. It is hard to put int words the warm welcome that you get when you arrive at Bachpan.
To make things even more impressive, we were able to see the new wing of the school with new admin and classroom areas on 3 floors! Miss Tomlinson here receives the traditional marking and welcome from children from Bachpan.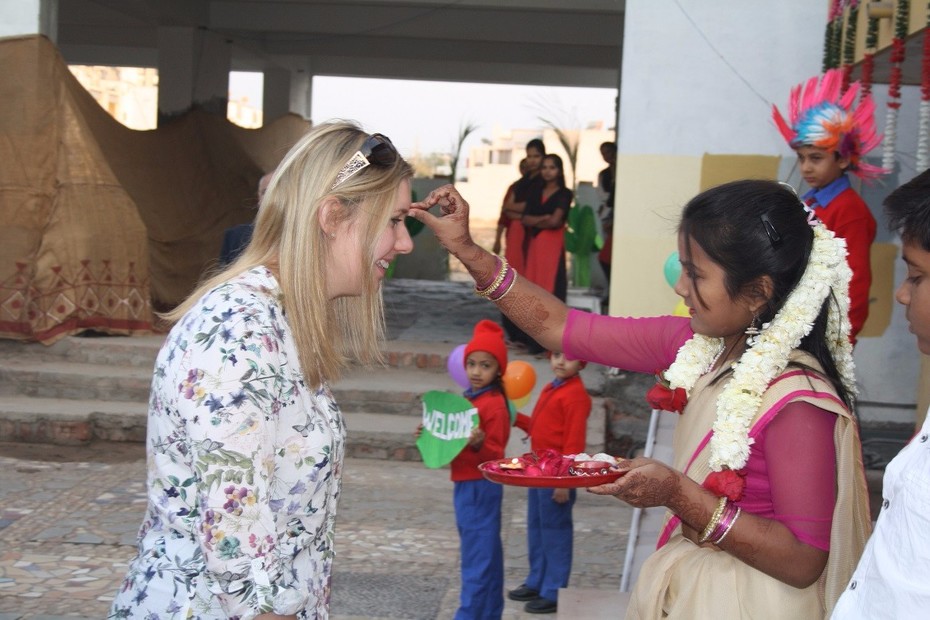 After a special welcome assembly with hymns, speeches and some excellent dance, all of our group made speeches to explain how happy we were to be able to come and visit our friends in India. Next, we were able to teach our first lessons in India - with Year 6, 7 and 8 being the recipients. Miss Tomlinson taught her children on the terrace, looking at using drama to represent some emotions and discuss the feelings within one of Aesop's Fables. Mrs Smith looked at maths and thinking about negative numbers, and Mr Manton led some discussion groups about global goals.
Before going home for lunch, we shared the story of George and the Dragon to members of Year 3. Some of the children took part as the villagers, royals, dragon - or St George himself.
We had an interesting visit to a local temple before tea, taking a visit to a beautiful marble mandir out of town.This temple is visited by many local Hindus and displayed many statues of Ganesh, Shiva and more. It was set in its own landscaped grounds and beautifully lit at night.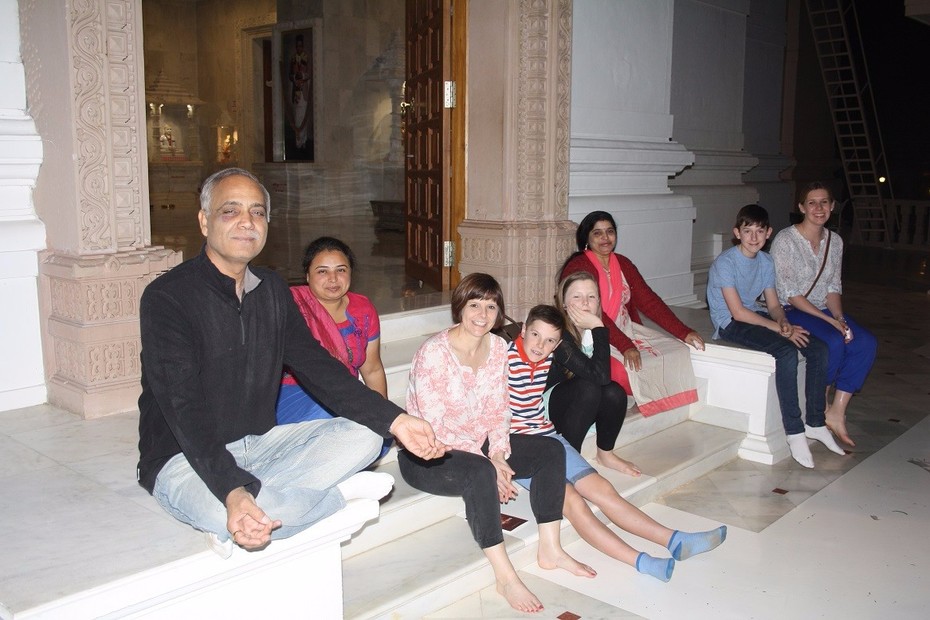 Afterwards we ate outside with Poojan and Moxsit and their families. Next door was a wedding festival - this time of year is very popular with weddings - where there are often 4-500 guests! There were fireworks and loud music nearby as the wedding got under way. For our meal, we ate outside talking to the boys who had enjoyed coming to Southroyd to visit us last year.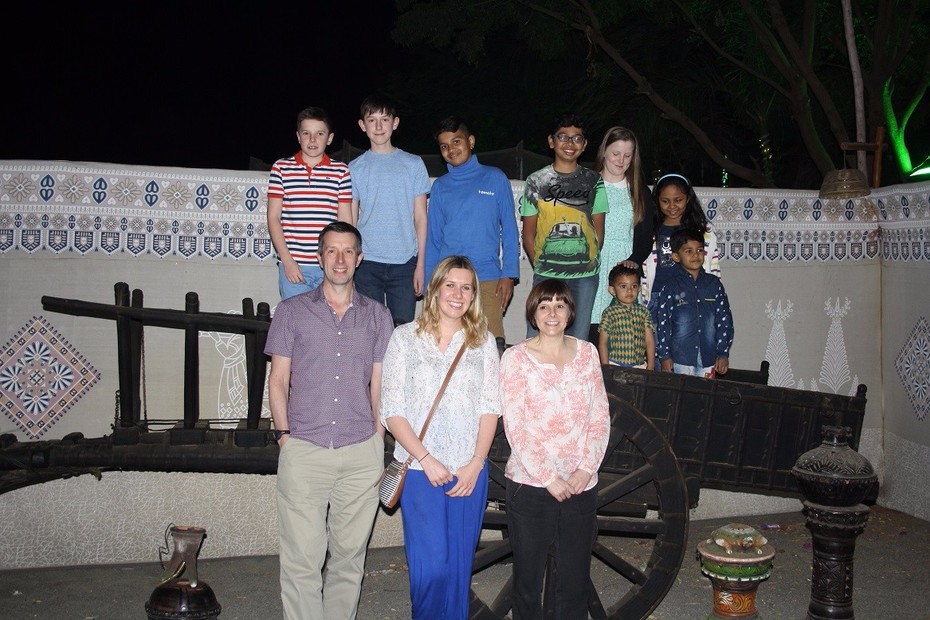 2 comments
Comments
dmanton Feb 13, 2017

Many thanks for your kind wishes! We're having a great time - Garba tomorrow!
Dr Roopam Gupta Feb 13, 2017

Welcome to Surendranagar.. Dear UK Team!! On behalf of the proud parents of Bachpan-kids... Best wishes for a great time in Gujarat!! Dr Gupta