As part of our co-operative ideals, key British values are both central and nurtured within all year groups. The list on this page explores some focused elements which are both a key part of the school ethos, and part of new government guidance on values taught in primary schools.
Children take a tour around the Houses of Parliament with local MP Stuart Andrew, during a visit including School Councillors.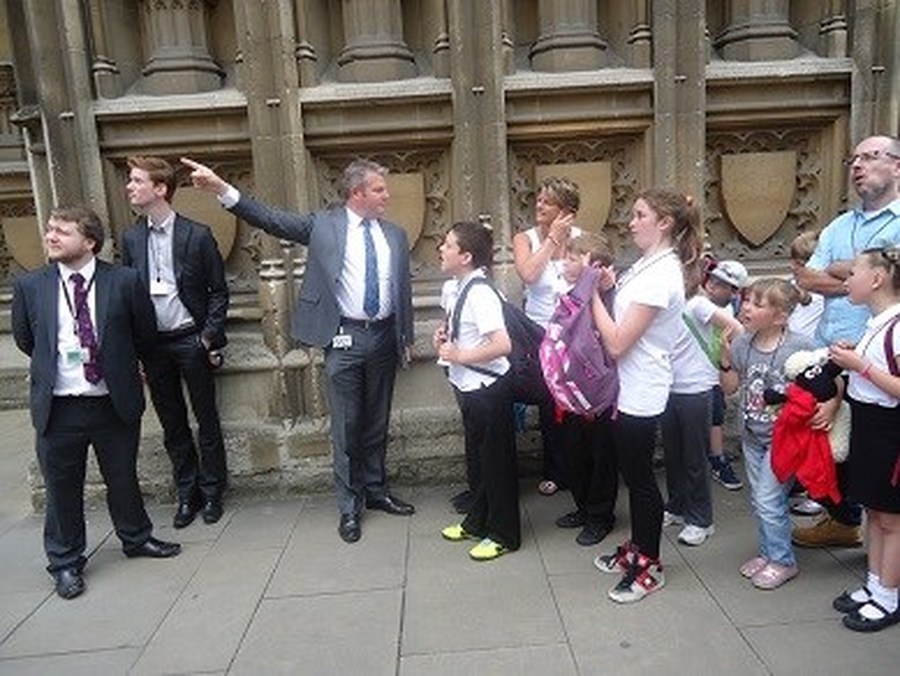 Respect - children are taught to respect their differences and celebrate their diversity. Events within school recognise key festivals through other religions and beliefs, encouraging our children to be respectful and understanding of other peoples that make up our world.
Democracy - democracy is a key part of our ethos with school council being an important part of the development of the understanding within school. As well as having an elected school council, the school elected a second chamber for school business, following the models studied by school councillors who visited Westminster in 2014.
School took part in the Referendum for Scottish independence and will take an active role in the 2015 elections. Democracy is a key fundamental principle at Southroyd.
Tolerance - through international projects Southroyd has achieved its third international school award and believes that understanding and tolerance of other cultures is vital to growing up in the globalised world.
Southroyd shares the longest running international school partnership through the British Council, recently celebrating the tenth anniversary of partnership with Bachpan School in Gujarat.
Understanding - the modern world is a source of rich opportunities and learning, through links and technology whereby our children are able to develop empathy and understanding of others around the world.
At Southroyd we have developed Black History Month into a year long Black History topic with a different character focus each month. In January, Martin Luther King was the focus coinciding with Martin Luther King Day celebrated around the world.
Referendum for European Membership
With the media focus on BREXIT we talked about the position of the UK within the European Union and the reasons for an against staying in Europe. Children took part in a referendum on the 23rd June, voting 62% in favour of staying within the European Union, although this led to a lot of strong debate within classes about the emotive topic.
Referendum for Scottish Independence
We thought it was really important for children to be aware of the referendum in Scotland that was significant in the media in September 2014. As a result, we talked about the United Kingdom and how laws and rules were made. Children were then invited to take part in a Referendum themselves, voting with a majority thinking that Scotland should stay as part of the United Kingdom.
800th Anniversary of Magna Carta
At Southroyd the children will be looking at the important charter for freedoms and rights signed 800 years ago this June.
It is the perfect time for our children to update their own school rules which fit with our aim "to be the best we can" and link to our work on growth mindsets.
You can find out more about Magna Carta from the links below:
http://www.bbc.co.uk/schools/primaryhistory/british_history/magna_carta/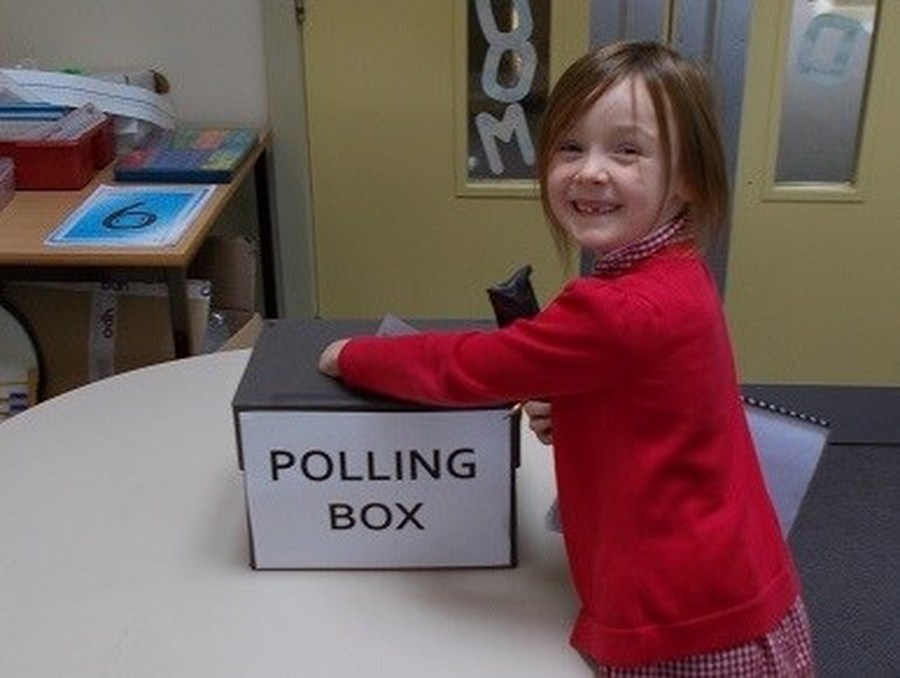 Children took part in presenting their own reasons to become a School Councillor. Classes talked at length about democracy and the importance of choosing a candidate who would represent the views of the class. Over 120 children stood for School Council in 2016.
Children have asked to take part in the election in June 2017. Assemblies and school council meetings focus on the importance of suffrage and the priorities that they see for the local area of Pudsey. The children will reflect on their findings from the 2015 election shown below.
Government Guidance (source gov.uk 27.11.14)
A key part of the plan for education is to ensure children become valuable and fully rounded members of society who treat others with respect and tolerance, regardless of background.
We want every school to promote the basic British values of democracy, the rule of law, individual liberty, and mutual respect and tolerance for those of different faiths and beliefs.
This ensures young people understand the importance of respect and leave school fully prepared for life in modern Britain.
Examples of the understanding and knowledge pupils are expected to learn include:
an understanding of how citizens can influence decision-making through the democratic process

an acceptance that people having different faiths or beliefs to oneself (or having none) should be accepted and tolerated, and should not be the cause of prejudicial or discriminatory behaviour

an understanding of the importance of identifying and combatting discrimination