P.E. at Southroyd Primary and Nursery School
Our school vision for PE and Sport is:
"To provide opportunities for children to enjoy and experience daily physical activity, high quality PE lessons and school sport. We believe that physical activity and education contributes to optimum behaviour, physical fitness and emotional well-being which assists pupils in reaching their learning potential."
We are extremely proud of our sport at Southroyd Primary School and we are delighted to have been awarded a GOLD School Games Mark. This reflects the importance we place on P.E and physical activity within the curriculum. You can find out more about our P.E philosophy below - to find out more about our School Sport Successes, follow this link.
At Southroyd Primary and Nursery School we aim to develop confident, self-assured and physically literate pupils who enjoy a range of P.E. and sporting provision, matched to their needs. We believe
that the Fundamental Movement Skills (Agility, Balance and Co-ordination) are key to children being able to engage with and enjoy PE, Sport and Physical Activity.
We offer a broad and balanced curriculum which covers the statutory requirements of the National Curriculum, as well as an extensive offer of extra-curricular opportunities and links to many local sports clubs.
We are proud to be a part of 'Leeds Active Schools' and also an active member of a very strong local partnership, within the West Leeds area.
Southroyd also enjoys a strong sporting tradition, entering teams into many of the 'School Games' competitions and having gained success at many levels. We were overall winners of the Pudsey Schools Mini Olympics and our cricket team played in the West Yorkshire Finals.
We work closely with Leeds Esprit gymnastics club, Annie's Dance and Next Generation Football, in school, to deliver further opportunities for our children.
We are extremely proud to have recently gained a 'GOLD mark' from School Games and 'Silver Quality Mark' from the Youth Sport Trust, in recognition of the PE provision and outcomes for children, both curricular and extra-curricular.
Outdoor and Adventurous Activities (OAA) are a big focus for us at Southroyd, with the introduction of our walking strategy, traversing wall and heart line. Many of the staff at Southroyd are now trained to deliver activities at Fanwood Outdoor Activity centre, and we annually hold the Y4 OAA residential at the site.
Below are the statutory requirements of the new curriculum:
PE in KS 1
Pupils should develop fundamental movement skills, become increasingly competent and confident and access a broad range of opportunities to extend their agility, balance and co-ordination, individually and with others. They should be able to engage in competitive (both against self and against others) and co-operative physical activities, in a range of increasingly challenging situations.
Pupils should be taught to:
* master basic movements such as running, jumping, throwing, catching, as well as developing balance, agility and co-ordination, and begin to apply these in a range of activities;
* participate in team games, developing simple tactics for attacking and defending;
* perform dances using simple movement patterns.
PE in KS 2
Pupils should continue to apply and develop a broader range of skills, learning how to use them in different ways and to link them to make actions and sequences of movement. They should enjoy communicating, collaborating and competing with each other. They should develop an understanding of how to succeed in different activities and sports and learn how to evaluate and recognise their own success.
Pupils should be taught to:
* use running, jumping, catching and throwing in isolation and in combination
* play competitive games, modified where appropriate, such as football, netball, rounders, cricket, hockey, basketball, badminton and tennis, and apply basic principles suitable for
attacking and defending
* develop flexibility, strength, technique, control and balance, for example through gymnastics and athletics
* perform dances using a range of movement patterns
* take part in outdoor and adventurous activity challenges both individually and within a team
* compare their performances with previous ones to achieve their personal best.
Swimming and water safety
Swimming and water safety
All schools must provide swimming instruction either in Key Stage 1 or Key Stage 2.
In particular, pupils should be taught to:
• swim competently, confidently and proficiently over a distance of at least 25 metres
• use a range of strokes effectively such as front crawl, backstroke and breaststroke
• perform safe self-rescue in different water-based situations.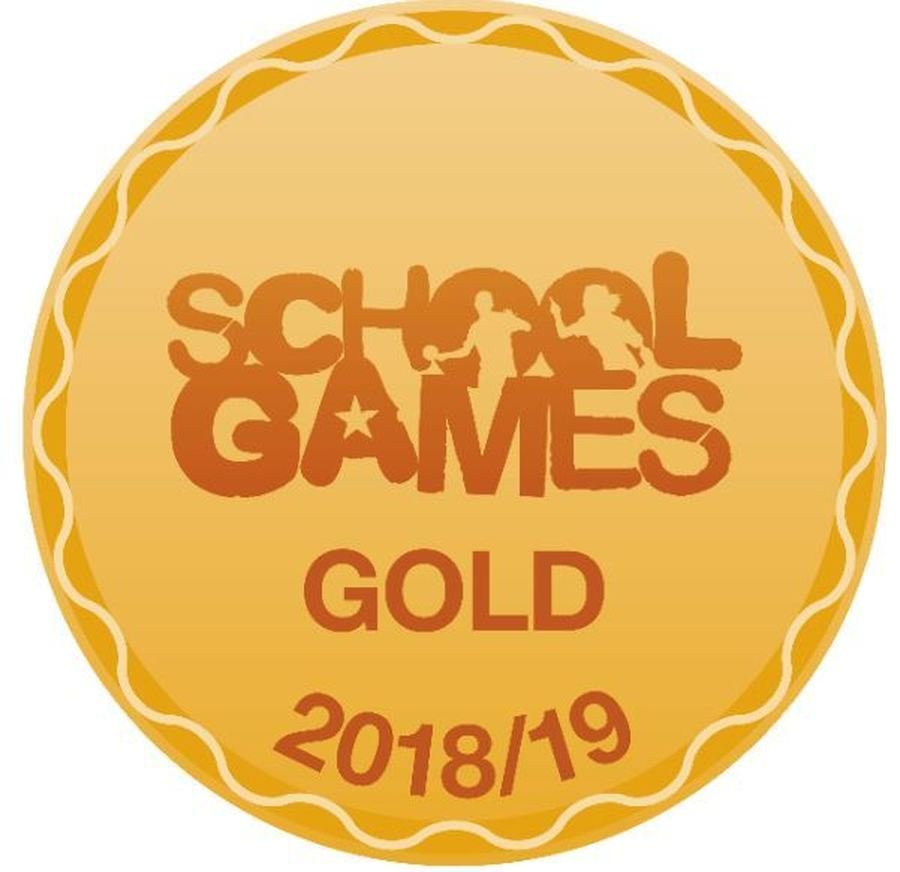 SPORT AND PE
LONG TERM PLAN 2018-19